2017-11-23, 10:30 PM (This post was last modified: 2019-03-18, 09:16 PM by Chewtobacca.)
I've been comparing the three BD releases of Watership Down.
Criterion
(Region A)
Video: AVC
Audio: PCM (24 bit)
DE
(
Unten am Fluss
)
Video: VC-1
Audio: DTS-HD MA 2.0 (24 bit)
UK
Video: AVC
Audio: AC-3 2.0@224kbps
Video
caps-a-holic
The German disc is known to have had DNR applied, so the Criterion wins there.  At present, I'm not sure how the UK fares in comparison, but perhaps it's somewhere in the middle.  The UK and DE have more picture information on the top and the bottom (1.78:1 vs 1.85:1).
Audio
This quotation comes from the leaflet in the Criterion booklet. It's quoted in the
Blu-ray.com review
.
Quote:The original stereo soundtrack was remastered at 24-bit from a 35mm magnetic track. Clicks, thumps, hiss, hum, and crackle were manually removed using Pro Tools HD, AudioCube's integrated workstation, and iZotope RX 4.
Regular readers of Moshrom's blog will probably have received the impression that Criterion can be overly zealous when it comes to processing audio tracks, so I compared the audio to the other two discs, hoping that one would come out better.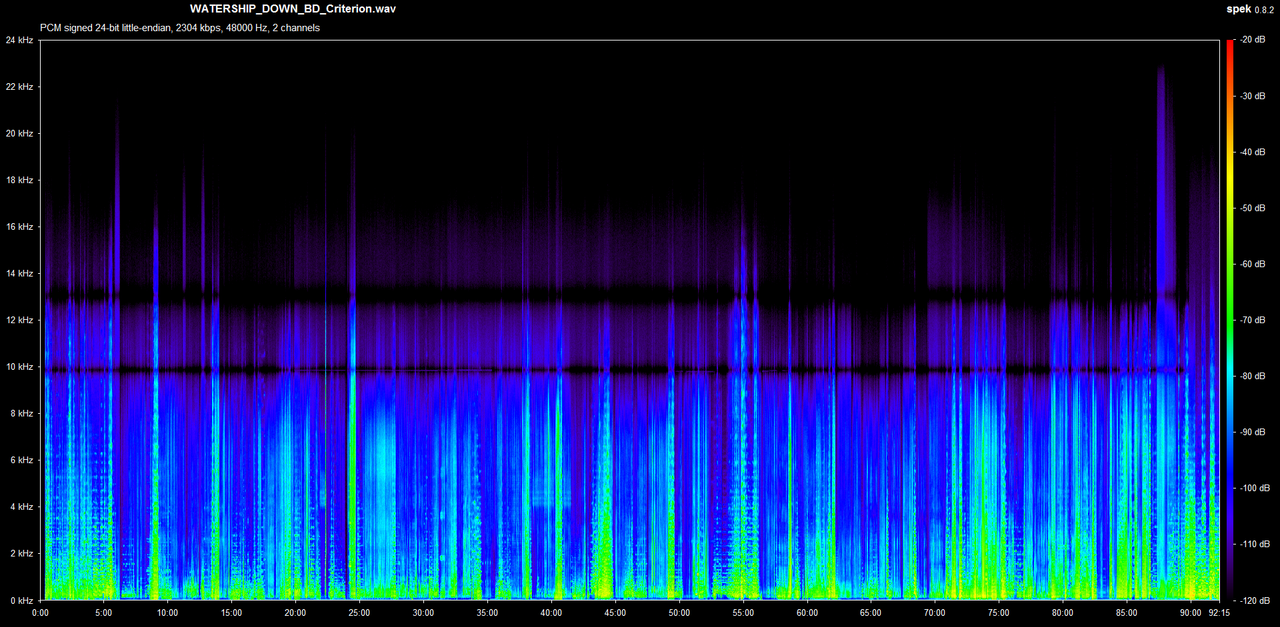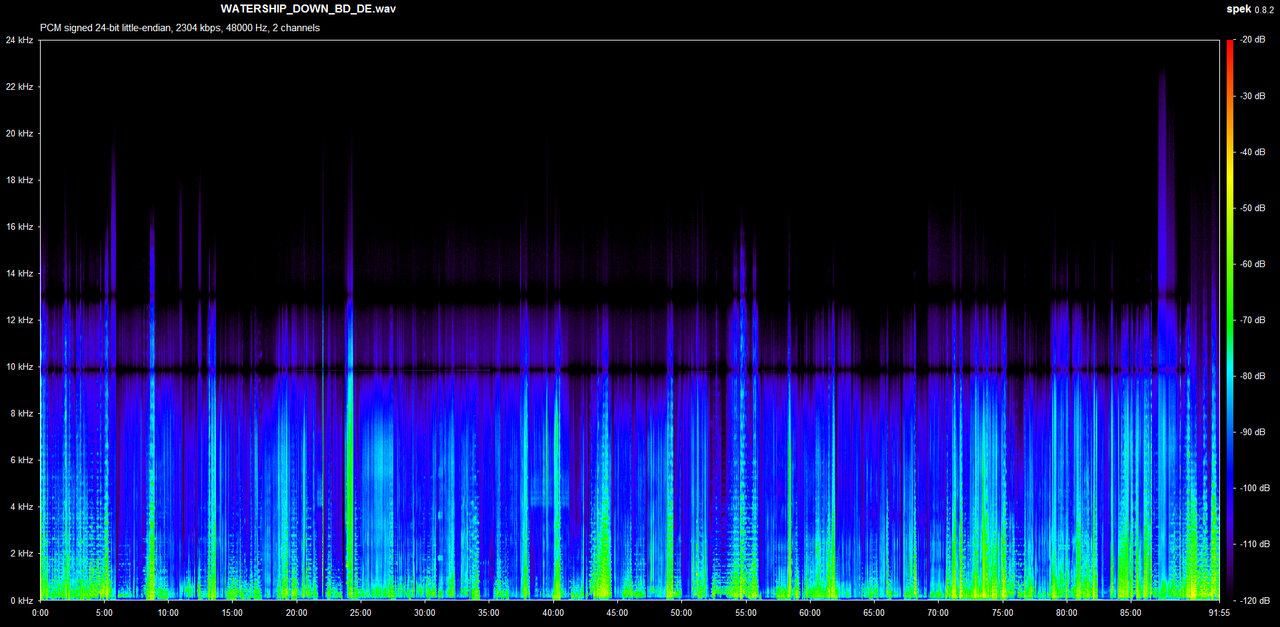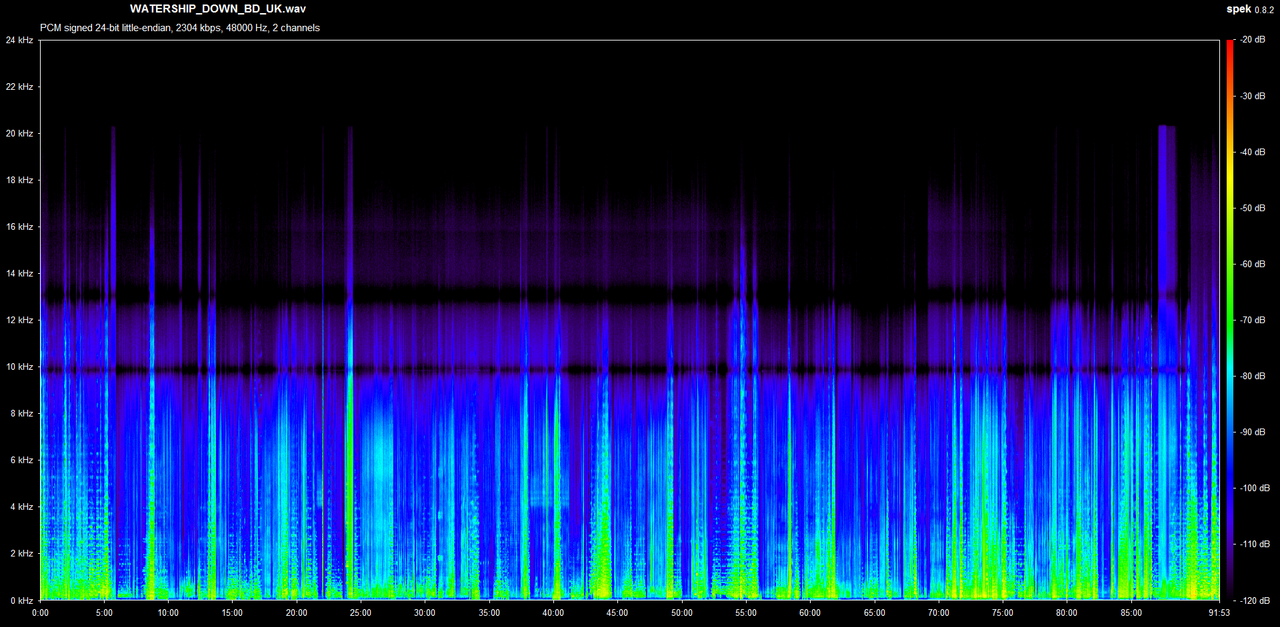 First UK DVD (from Universal)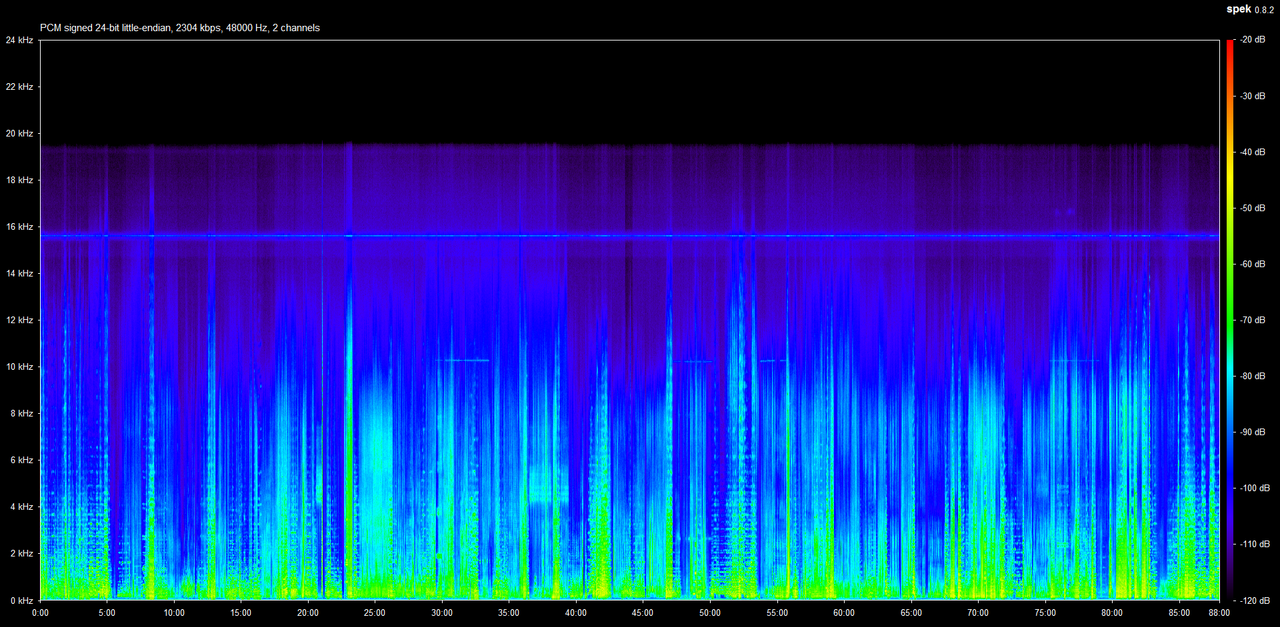 The audio looks fundamentally similar on all three BDs.  The UK disc seems to be more active over 16kHz but is (annoyingly) cut off over 20kHz, owing to the Dolby Digital encoding.  I don't know what's happened to the DTS-HD MA 2.0 on the DE disc...
Overall, I suppose, the Criterion is the winner, but I'd love to look at the PCM from the LD.
34003
looks most promising.