Hi.
I'm trying to identify the fonts used in this Disneyland (actually "Walt Disney Presents") Christmas episode from 1960, so that I can recreate the end credits. Does anybody have suggestions for fonts that can be used?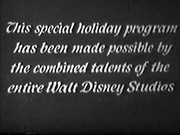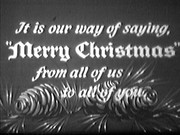 The font used for the names is fairly similar to Impact, but I'm sure it's possible to find a font that's a better fit.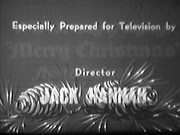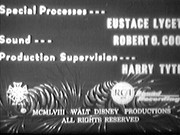 I have several other episodes ripped from DVD, BD and HD recordings, where the credits use the final font. Here's one example.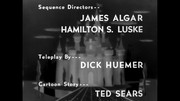 Obviously Disney didn't use digital fonts in 1960, so it's very possible that the exact fonts has never been available digitally (I wouldn't even be surprised if they were originally made in-house at Disney). So I'm mostly looking for fonts that are a close match.