Hello.
So that project my friend is working on is near completion (still tried to get him to post here, haha). He's run into a bit of an issue recreating the original credits. He's using iMovie, and first created credits that didn't look exactly the same as the credits as they originally appeared (lacking a calligraphy-like look):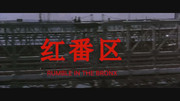 I sent him a few fonts that might have been able to more closely replicate the original look. But adding those new credits in somehow created a lot of pixellation, so it looks like this: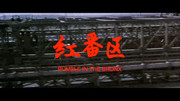 I do believe that my friend only has access to iMovie, but does anyone know if there'd perhaps be a way to add in the credits without resulting in pixellation? I personally appreciate the look of the calligraphy-style credits, but the pixellation is quite off-putting, especially when the rest of the reconstruction is free of it.
Thanks for reading!
P.S. if the dimensions of each image look off, it's because the video that the second image was drawn from was a series of test clips, authored in 720p rather than 1080p.