I had a private question about this, so here's a quick guide on how to stabilise your film scans.
First go and grab
Davinci Resolve
and
Blackmagic Fusion
. Two terrific free products. You can load your clip in Fusion or use the Fusion tab in Resolve it's up to you, but I'll be using Fusion stand-alone.
Here is a video guide:
You can do it that way, but it is preferable to use the film perfs if available. For one thing the perfs always appear the same (except when damaged), whereas the image border might change or disappear throughout the film.
Here is an example with a generic 16mm source at 2K (2048x1556). Starting with the first frame we place two trackers at a curving point on the film perfs: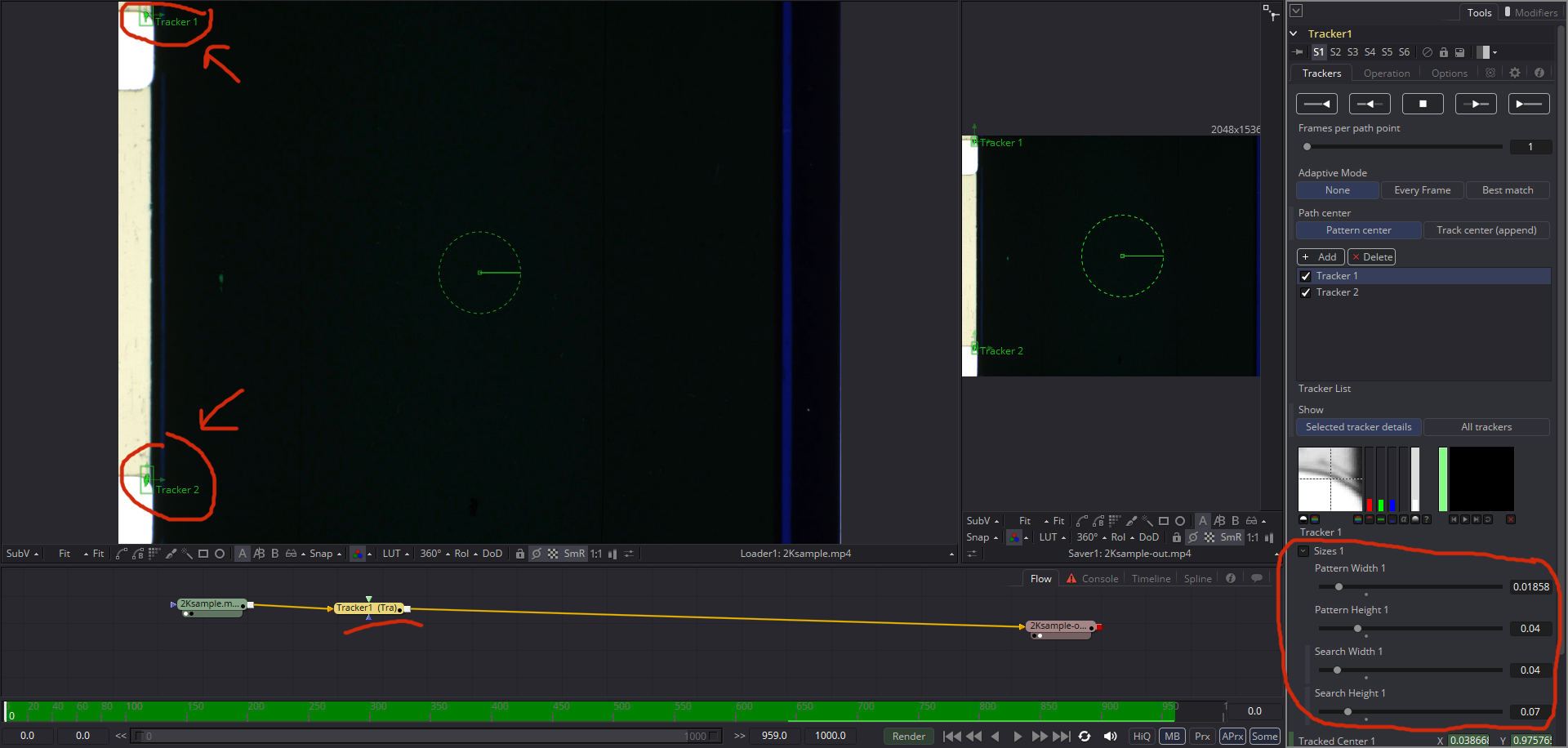 If this was 8mm we would simply place both trackers on the same perf one at the top and one at the bottom. As you see we have another curving point at the bottom of the top film perf where we could place a 3rd tracker, and in fact it wouldn't be a bad idea to do this. More trackers equals better result. Notice that the trackers are quite small - there's a reason for this. The image on the film appears very close to the edge, and I don't want the film image being considered as a part of the trackers so it is narrow enough that it won't happen. Also because this scan is already pretty steady the search area only needs to be quite small - but if you have a less steady scan you may need a wider search area.
As per the Youtube video we set up the Operation settings: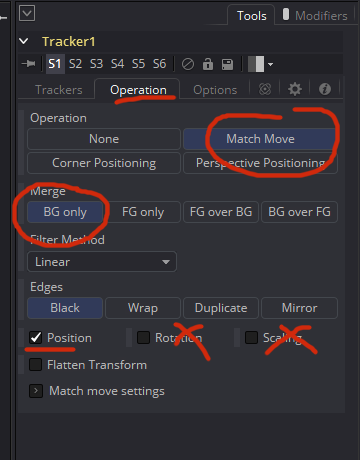 And then go back to the Trackers tab and click the "track forward from current frame" button: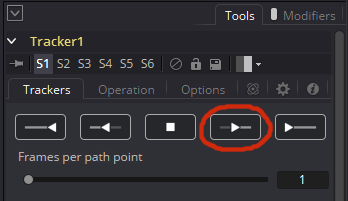 And that's it. If your tracking points are good and the perfs aren't damaged etc your output should now be steady. If things go awry you may need to split the footage up into chunks and process different bits separately.