I decided to start a new thread for this rather than the VHS thread. Anyways everyone knows the story. I've been doing endless trial and error with VHS captures blah blah blah and the one program that just about everyone has agreed I should use, even on other sites, is VDub. I had mentioned before I had tried VDub and there was two aspects of it I didnt like it which I'll detail below. But this time I decided to be a fair man and give VDub another shot but figured I'd seek tips and assistance.
Anyways the two main reasons I passed on VDub was the framing looks slightly off and it has that dreaded interlaced effect that I hate.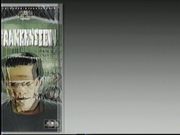 For comparison here's the same shot again from the same tape and capture device only this time captured through Roxio Creator NXT 6.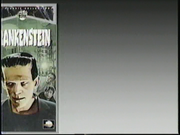 Note there's somewhat more image on the right and the combing effect is absent?? But again I wanna be fair considering how many times VDub has been recommended. Someone on another site said I'm supposed to remove that effect afterwards and not to have it done off the cuff. I find this a little redundant when there are capture programs that will capture without that effect but again I wanna be fair. So that's why I seek help again. What are the suggested methods for getting that right?? My editing program of choice these days is Sony Vegas Movie Studio Platinum 5.0. Also what about the framing?? Is the framing more accurate on VDub??