Hi all,
Been a while. Purchased a new PC as my old one was in the process of dying, couldn't use many of my favoured programs for a while. I don't yet have a blu-ray drive in this PC (I'll fix that ASAP) but started working on a simple recolour/correction of the 2k remaster of Eastern Condors (1987) as released by Eureka.
It's a great release in terms of specifications. Visually, the print quality is good but a little dark and heavily blue filtered. To the point where night scenes look like this: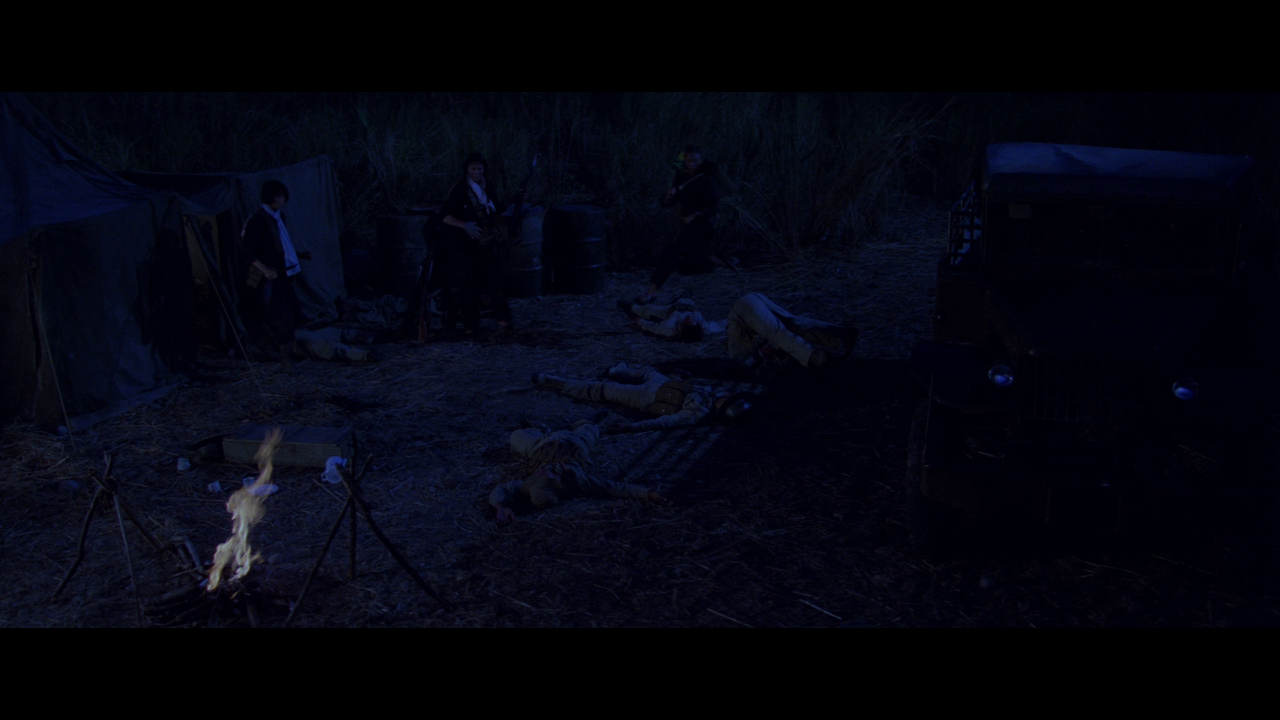 I hopefully won't need to do much to fix it up, and I'll have progress screenshots incoming soon.