2016-07-17, 08:07 AM (This post was last modified: 2017-01-15, 03:42 AM by The Aluminum Falcon. Edit Reason: Completed! )
Project Info
When Lionsgate finally released Trainspotting on Blu-Ray in the U.S., fans were dismayed to find that two shots of sex and drugs, respectively, were censored, replaced with alternative material. Apparently, the use of this cut version was a complete error (albeit one that was never resolved); the US DVD previously had the uncensored version of Trainspotting. A comparison can be seen here:
http://www.movie-censorship.com/report.php?ID=912549
(WARNING: NSFW photos).
However, the new US Lionsgate BD had what international BDs (JP, DE, CA, UK) of Trainspotting lacked- a brand new HD transfer, which truly looked better than anything previously released.
This project aims to recreate the uncensored version of Trainspotting, reinserting the uncut material from one of the international BDs into Lionsgate's HD transfer. The uncut shots will be color-corrected to match the BD. I tried to generate interest for this project about two years ago on ot.com, but finally feel confident that I have developed the skills to pull it off on my own.  

Video
Lionsgate US BD- The R-Rated Cut -

the bulk of the project



Film 4 UK BD- The Uncensored Version-

source of censored shots



Audio
English DTS-HD 5.1- home video surround track (untouched from US BD)

English Dolby Digital 2.0- commentary track (untouched from US BD)

Subtitles
English (untouched from US BD)

English SDH (untouched from US BD)

Spanish (untouched from US BD)

Pics
US BD (Top) vs Uncensored Encode (Bottom)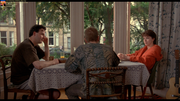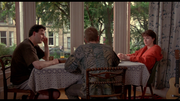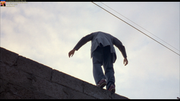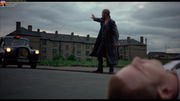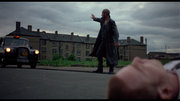 Uncensored Shots from UK BD (Top) vs Color-Corrected Uncensored Shots (Bottom)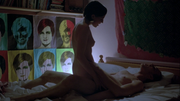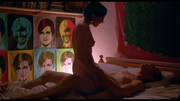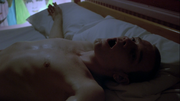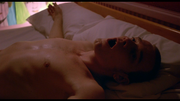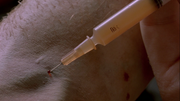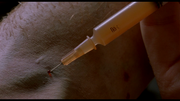 Project Status
Fourth project completed and released!

uperman: Can be found at the usual places!
(Decided to release sans Criterion LPCM 2.0. May be made available at later date.)
Final Product
BD50 ISO - 1080p/23.976fps 35.1 Mbps Vid., 5.1 1536kbps DTS-HD Audio and AC3 2.0 Commentary Track