That's right! Google is a slippery, slimy customer but it's no match for a bronze titan!
I caught them (yes, the whole co-operative of evil!) in their nefarious deed while looking up a webpage for the
Computer Chronicles: 35th Anniversary Edition
project. Reviewing the
OldSchoolLaw -

List Of Computer Chronicles Shows
, I clicked on the link to a
Google

cache
. .
[click on these large thumbnails (hey, I'm a bronze titan) for the full size screencaps]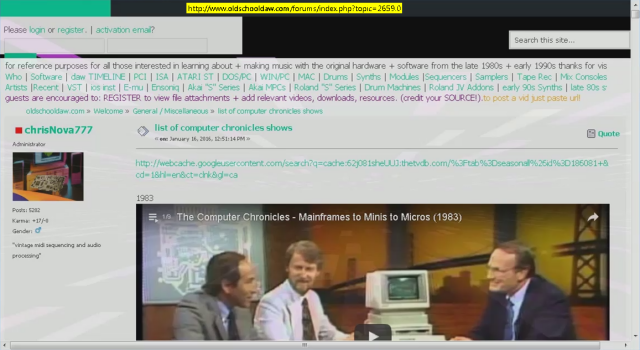 Up popped this
Google

cache
webpage . .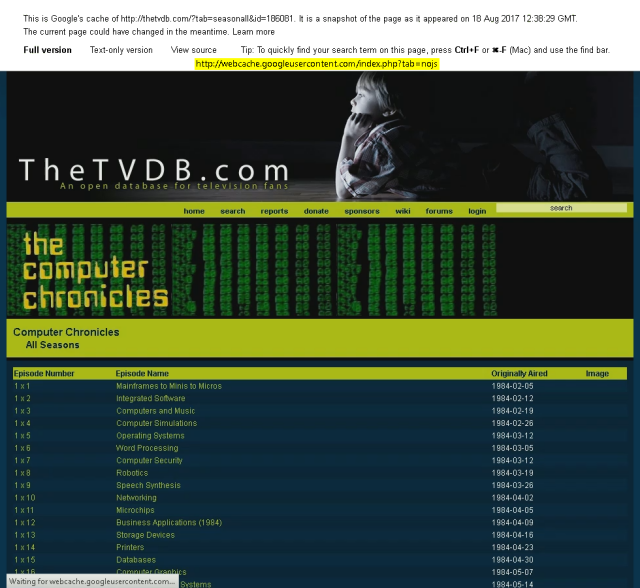 Also immediately, it was gone and replaced by this . .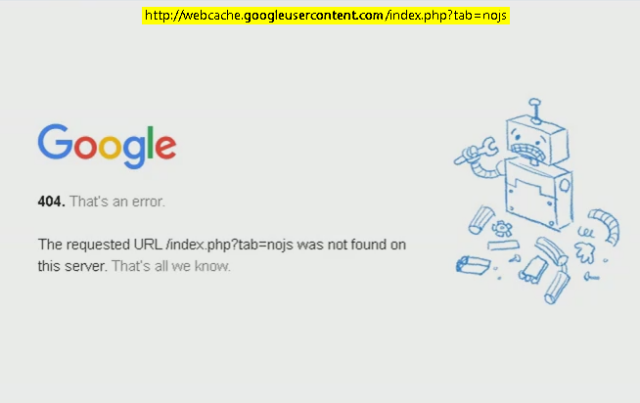 !! CAUGHT IN THE ACT !!

Send in
the gods
, I mean,
the cops
... and
lightning-strike
, I mean,
arrest
them all!