Today, during the usual HDD cleaning from unused files, I've found a very old, unfinished project - 20,000 leagues under the sea; idea was to add needed soundtracks and few more, maybe a slight color correction and noise reduction.
Then, I noted I have two versions... guess what? Yep, they have different aspect ratios! So, why don't give it a try with an UAR version?
Well, they have also very different color grading, so they won't always match perfectly, but for most of the shots they seem to blend pretty well; for the others, one of the sources must be used.
Top letterbox, bottom UAR (that has usually more image on both left and bottom sides):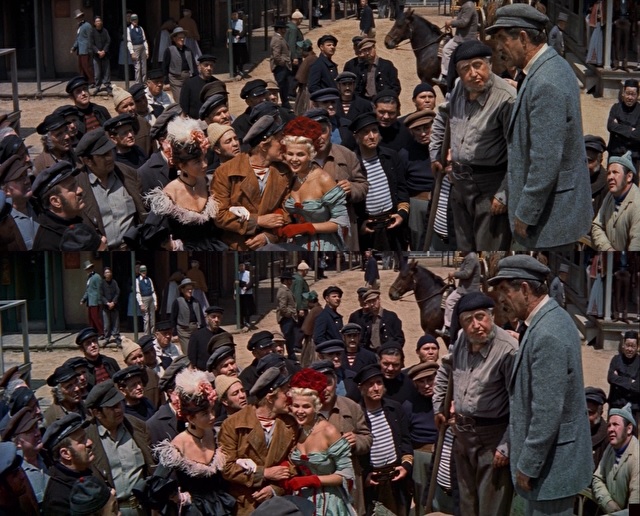 (comparison:
http://ultimateaspectratio.ga/20000_Leag...e_Sea.html
)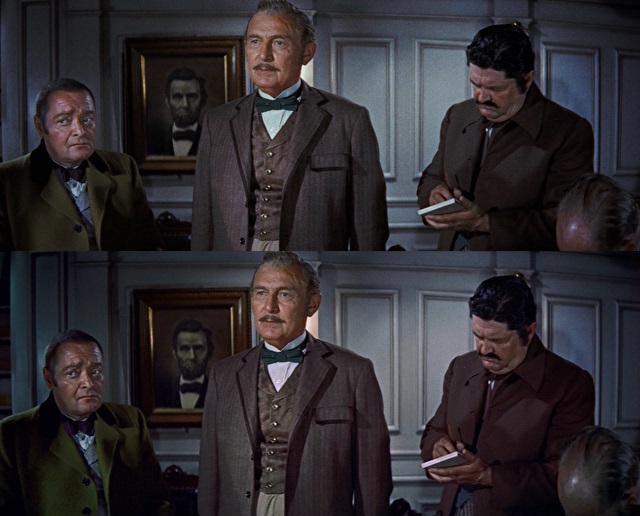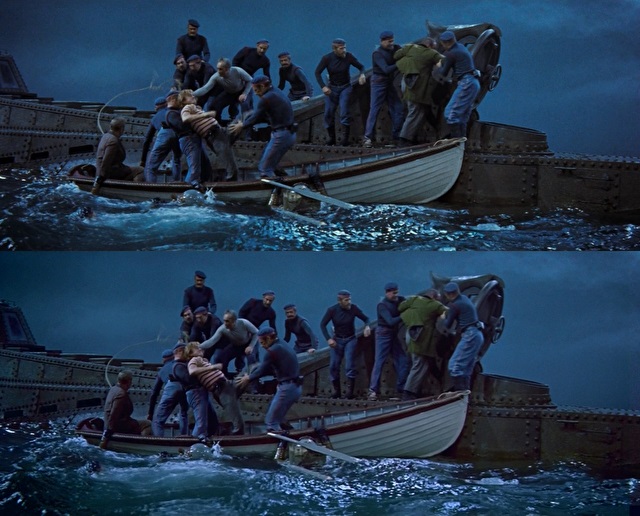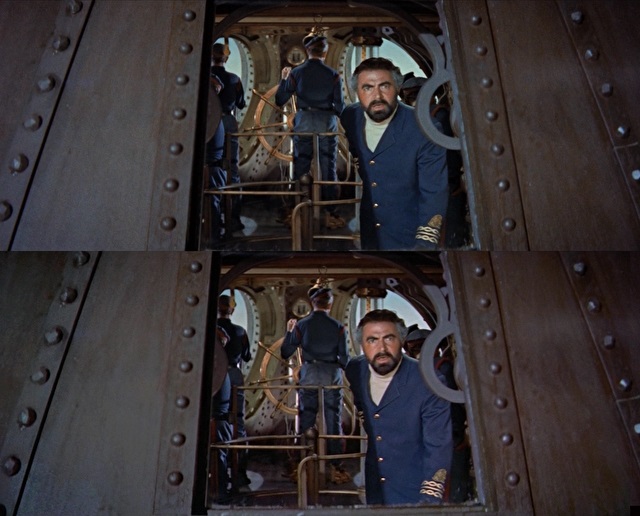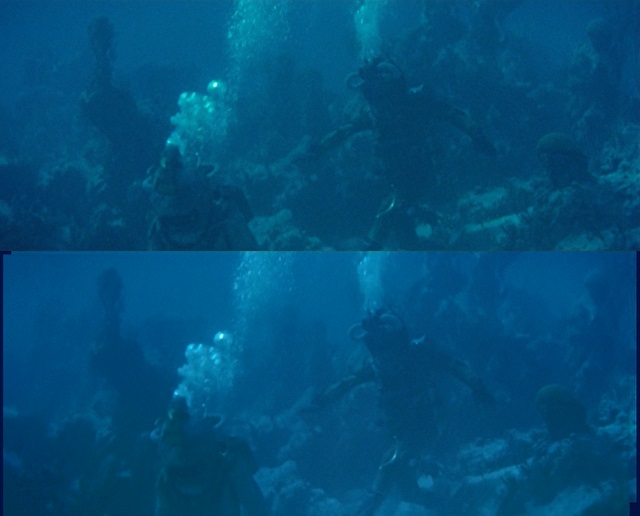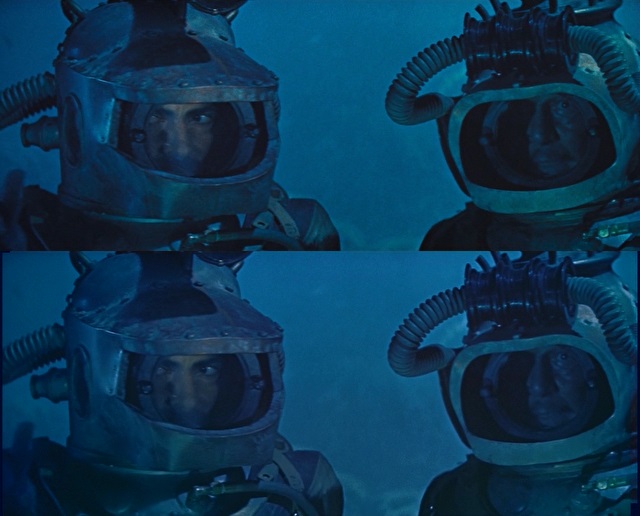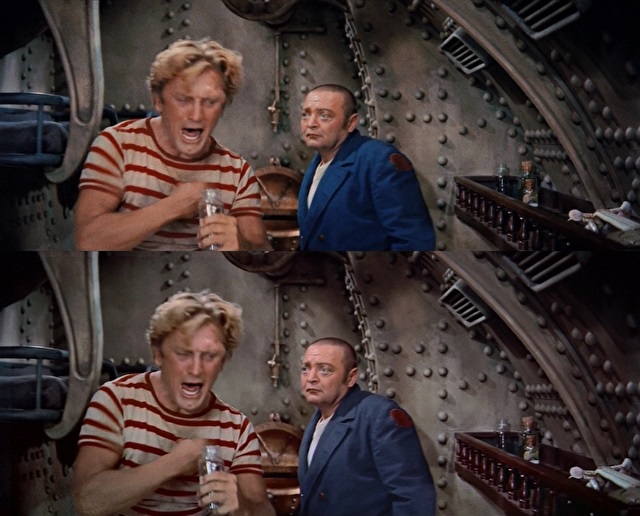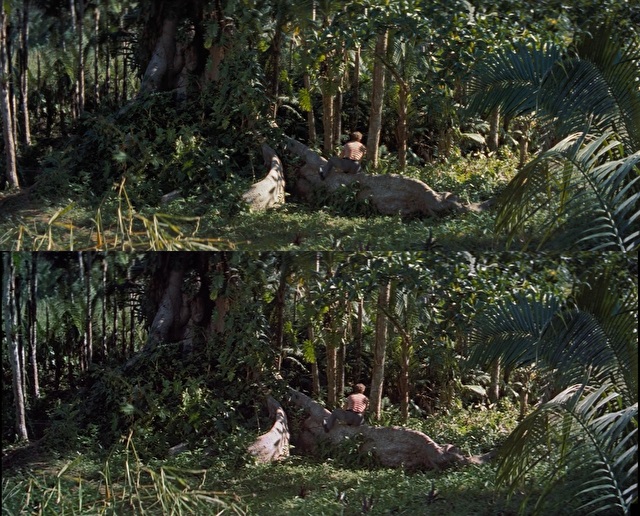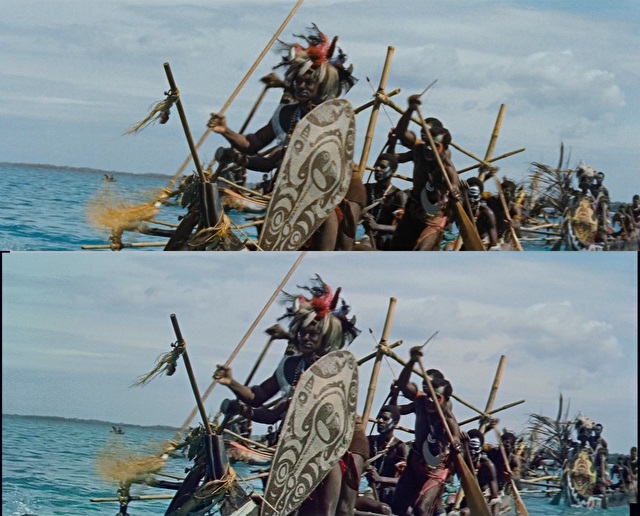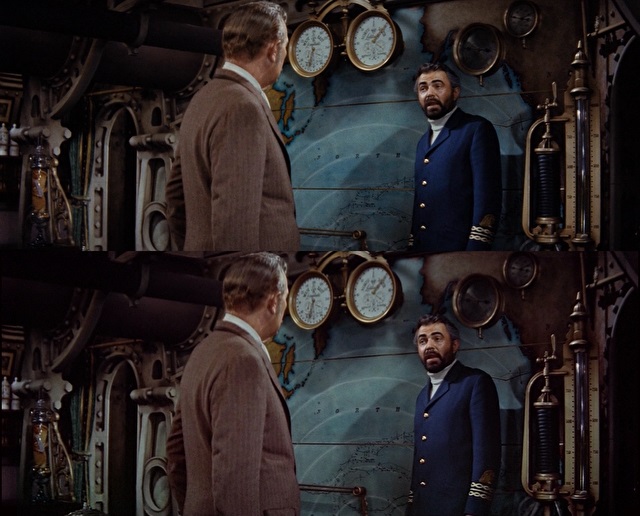 Opinions?