While I usually prefer 2.35: 1 movies, especially when it's their original aspect ratio, I have a problem with this movie. On the DVD (Dutch edition) I had the 1.85: 1 open matte version, showing more vertically, then I did the blu upgrade, where we have 2.35: 1 and it turns out that framing quite often looks wrong. I have the impression that there is too much free space above, while below it is cut too much, and this can be felt especially in combat scenes in which sometimes kicks are hardly visible ...
This is probably the first film in which framing 2.35: 1 irritates me.
Comparison between 2.35:1 US Blu-ray and 1.78:1 dutch DVD: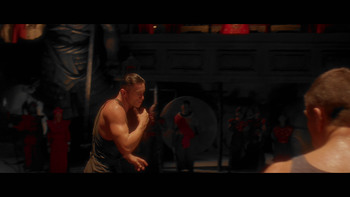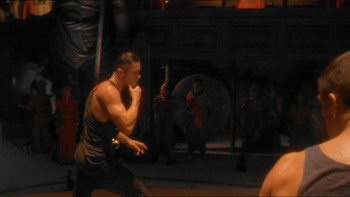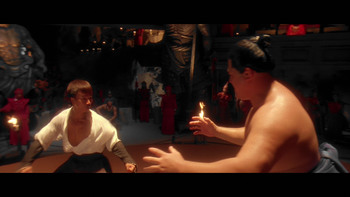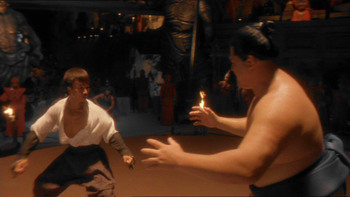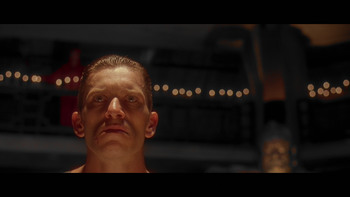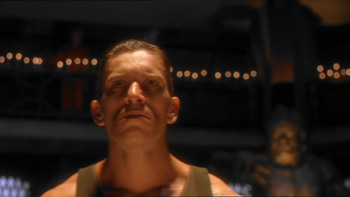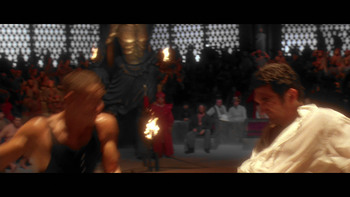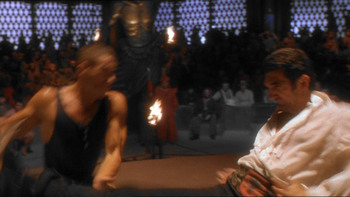 The 2.35: 1 frame most of the time shows the top of the 1.78: 1 frame, which is generally pointless. Especially in shots with kicks.
Cropping even gives the impression of being auto-framed with a fixed frame position almost at the top, although sometimes in 2.35: 1 at the top we can see even more ...
Is there a HDTV version in 1.78:1 available? That's something that could be fixed by reframing the movie shot by shot as I did with Avengers, but I am not aware of proper HD source.