2020-06-08, 12:50 AM (This post was last modified: 2020-06-08, 12:52 AM by pipefan413.)
I haven't fully decided whether I'll actually do this or not, but it annoys me enough to seriously consider it. I want to check other sources before proceeding though. My copy of BASKET CASE is
the one released by Second Sight in 2012
, which I assume to be sourced from the same master as
the Image Entertainment release
the year before, mostly due to them sharing an aspect ratio of 1.33:1 (Blu-ray.com claims the Image one is 1.34:1 but the back of the box says otherwise). The thing that may render this project unnecessary is that there is also a more recent
Arrow release from 2018
, with a different aspect ratio (apparently 1.37:1). Anyway, I'll get to the point...
The original theatrical presentation of this film seems to have been matted to 1.85:1, but on the negative it's more like 1.37:1. When the elements were re-scanned for Blu-ray, apparently the director chose to open up the frame to show more of the image since he was unhappy with the 1.85:1 presentation. There's a problem, though: possibly as a result of this opened matte, or possibly due to some other reason which currently eludes me, the framing very severely jumps on almost every single hard cut in the entire film on the Second Sight Blu-ray Disc. To show you what I mean, here are some screenshots from QuickTime Player to show both the frame numbers and the extent of the problem I'm talking about: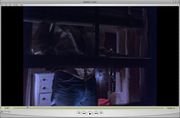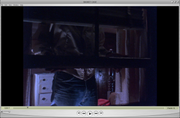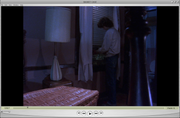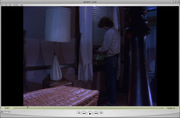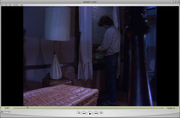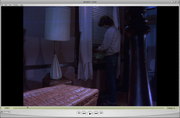 As you can see, after the cut, the framing starts off high, then jumps very noticeably downwards, then goes back up again to somewhere in the middle. This takes place over about 4 frames. This happens over... and over... and over again, the whole way through the entire film. It's
extremely
annoying.
The Arrow release was a US/CA exclusive (perhaps due to the relatively recent non-limited-edition version of the Second Sight release having just come out a couple of years prior) so I never got a copy and it's now really expensive, meaning I haven't yet seen it to compare and check whether this same problem is present there as well. It is framed differently though, so it could well be a completely different scan, and may not necessarily have this problem.
Might anybody be in a position to help compare the Arrow and Second Sight / Image releases to work out if it's worth me attempting this rather tedious but potentially worthwhile project?