A post on Twitter 
↴ 
this one
 brought to my attention that in a scene of Goodfellas a mistake has been digitally fixed, I'm talking about the prop car plate that detaches after the car rams into it.
This is how it was originally.
Now the plate falling off has been fixed but something else has changed: the street signs. Now with period-accurate colors.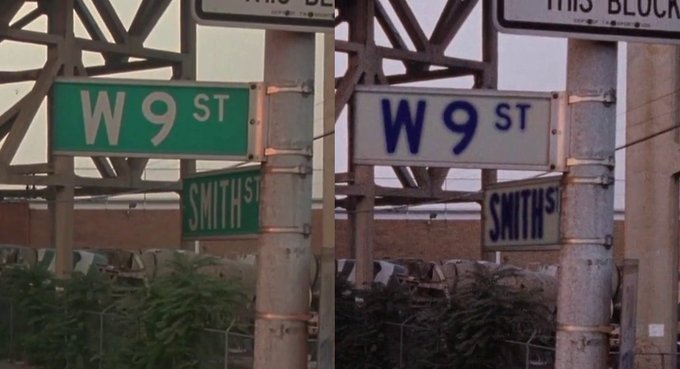 I've never read anything about Goodfellas being altered in any way until now and I'm not sure when this was introduced (I guess for the 4k release?). It begs the question: what else did they change? I definitely didn't expect any alteration from a Scorsese movie but here we are.
AKA
thxita
on OriginalTrilogy
I preserve movies as they first appeared in Italy.