This is my big project that got me started with all this fanres stuff and that I have put everything I have learned into. There's a few more improvements I wanted to make, in particular regarding the isolated score, but real life is catching up with me and I may entirely lose the ability to do projects in the foreseeable future, so better to release the best I can right now than to have this project rot on my hard disk.
Armageddon 35mmized v1.0 1998 BDRip Cinema DTS 5.1 +Dolby Headphone 10bitx264-lejsikant
This is the movie Armageddon from 1998 regraded using a 3D LUT, which was generated using scans from a 35mm trailer and DrDre's ColorMatch tool, plus some slight manual adjustments in Photoshop to fix the black level and color balance the tiniest bit.
Now it looks a bit more filmic and less like the oversaturated green-ish mess that is the current Blu Ray release.
To ensure a nice looking encode (due to some crushed blacks and encoding artifacts in the original Blu Ray) and to make it look properly filmic, I added a 35mm grain plate. Final encode was done with x264 tmod at 4:4:4 and 10 bit. The 3D LUT as well as the 35mm grain plate were applied in a 4:4:4 16 bit color space before the encode. Resulting average bitrate is around 20 Mbps.
Arguably the more interesting part though is the big amount of audio tracks included in this release, which are:
1. Cinema DTS 5.1
: The original Cinema DTS 5.1 audio that was (you can guess it) used in cinemas. Provided by a generous donor. Thanks! It was synced to the original Blu Ray at the native 44.1 KhZ of the Cinema DTS, then resampled to 48 kHz using iZotope 64-bit SRC with the simplified quality slider at 100%.
2. Dolby Headphone
: The Cinema DTS track processed with Dolby Headphone, for listening to with headphones (obviously).
3. Dolby Headphone (-3dB Center)
: Same as the previous one, except I reduced the volume of the center speaker by 3 dB before processing with Dolby Headphone. I felt that the center channel was too dominant in the original mix with Dolby Headphone and wanted the mix to be more dynamic. This is my atttempt at that.
4. Isolated Score v1
: This contains the isolated score, sourced mostly from the lossless version of the bootlegged complete 2CD score. As far as the score goes, I would say the coverage is an estimated 98%. The parts that are not well covered are parts in the movie that consist of strongly edited snippets from various parts of the soundtrack that would require a stupid amount of work to track down and edit in the same way. In these cases I simply used a rear channel extraction of the original DTS-HD MA 5.1 24-bit Blu Ray audio, which does sound noticably inferior, but it's still better than silence. The same thing applies to almost all places where songs from the soundtrack were used. I was planning on syncing the vinyl soundtrack remaster in those places, but I just don't have the time to do that at the moment. Hence this is the v1 of the isolated score, with potential for improvement. I included a 96kHz 24-bit rip of the vinyl soundtrack in this release, so if you want to try syncing it yourself, feel free.
5. Laserdisc PCM 2.0 (15416 AS)
: This is the PCM track from the 15416 AS Laserdisc of Armageddon. Captured bit-perfectly by zoidberg (Thanks!), then synced using Sound Forge. It *should* retain the bit-perfectness in most places, except at the 2 cuts, which are at the side changes of the Laserdisc. In those places I just additively overlayed the synced parts. The reason it is not bit-perfect there for a few seconds is because the silent parts at the side changes (after the audio ends or respectively before the audio starts) are not completely silent, but contain some inaudible digital noise (I believe it was at around -80 dB). You won't notice this, but I want it to be noted.
6. Laserdisc AC-3 5.1 (15416 AS)
: This is the AC-3 track from the same Laserdisc, again kindly provided by zoidberg (Thanks again!). It was losslessly synced using Delaycut; meaning, it was never transcoded for syncing. So you get to enjoy it at the full quality. The tiny downside of that approach is that the sync is not 100% perfect, due to AC-3 being saved in so-called "frames". So while my timing for the sync was up to 1ms precise, the actual cutting introduced some error. The largest one I've seen in the logs was 10ms. Since the cutting involves the front part and the part that is to be attached, I estimate the maximum possible error at any time to be 20ms, but its likely lower. Practically though, I am unable to perceive any obvious desync. So enjoy.
7. Commentary 1
: This is the first commentary track from the Criterion DVD as DD 2.0 192 kbps. I presume (but cannot guarantee) that this was losslessly synced, as I didn't do the syncing here. Rather, I found this track in a Russian BDRip. The sync must have included cuts, because the Criterion DVD does not perfectly sync to the Blu Ray afaik (it's a director's cut and 2 minutes longer, it seems).
8. Commentary 2
: Same note/caveat as for the above track. This is the alternative second commentary track.
9. Laserdisc PCM -> Dolby SDU4 -> LCRS 4.0
: This is the Laserdisc PCM track, resampled using iZotope 64-bit SRC to 48 kHz and upconverted to 24bit, then processed through the Dolby SDU4, which is sort of a reference Dolby Surround hardware decoder for studio use. The audio interface used for the DAC and ADC was a RME Fireface 800, at 48kHz and 24 bit. To keep filesize reasonable, I normalized the result and dithered it down to 16-bit using iZotope. Otherwise this track is the raw output of the SDU4, with the channels LCRS (Left, Center, Right, Surround), which is the classical Dolby Surround scheme.
10. 4.0 (LCRS) -> 5.1
: This is the above track, converted to 5.1 by duplicating the surround channel into SL and SR (Side Left and Side Right), while reducing by 3dB, which should be the correct way to do it. The LFE is simply generated from all the channels using a low pass, nothing scientific about that. Again, result was normalized and dithered to 16bit to keep filesize reasonable.
11. 5.1 (from Laserdisc PCM) -> Dolby Headphone
: This is the above track processed with Dolby Headphone, normalized and dithered to 16 bit.
12. Laserdisc AC-3 -> Dolby Headphone
: Laserdisc AC-3 processed with Dolby Headphone, normalized and dithered to 16 bit.
That's it. I am releasing this now due to real life problems coming up that may prevent me from releasing it in the future, hence some things are not in the form I envisioned them to be, in particular the Isolated Score comes to mind. But it's still a release I'm overall satisfied with and so I'll simply call it v1 and maybe release an improved version someday (don't wait for it tho).
This release is 100% in sync with the official Blu Ray, as that is the source used.
Things included in this release:
- The movie with all the listed audio tracks as mkv.
- The 35mm trailer scans I made using a Reflecta ProScan 7200, as JPGs. (the originals using the regrade were of course 16 bit TIFs, but they are too large to include)
- A rip of the vinyl soundtrack remaster at 96kHz, 24bit, for your listening pleasure, since the CD version is a bit overly compressed acoustically.
Enjoy.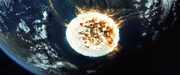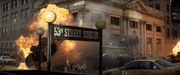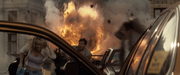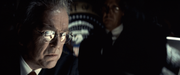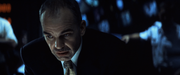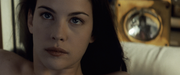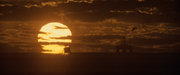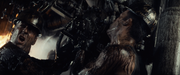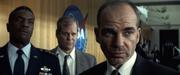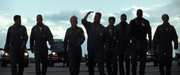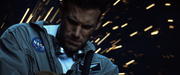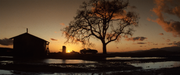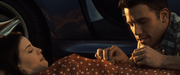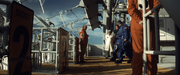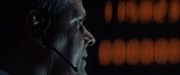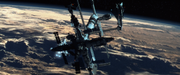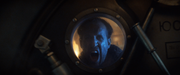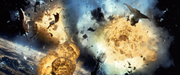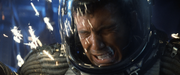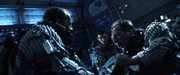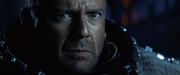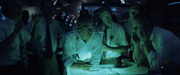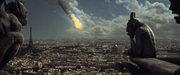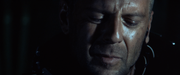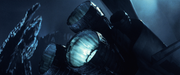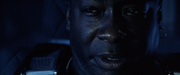 Many thanks
to anyone who contributed in the threads and helped me out with their knowledge, time, data and encouragement, including (without excluding everyone whom I do not remember at this very moment) spoRv, zoidberg, Jetrell Fo, CSchmidlapp and PDB.
Project is available as featured torrent (freeleech & double upload) on Blutopia and am working on finding some way to get it to MEGA without having to use my super slow internet (if anyone can get it there and provide a link for those who aren't on Blu, that would be appreciated!). Remember to seed for 7 days if you get it off Blu, to avoid getting a HnR.