2020-06-28, 01:32 AM (This post was last modified: 2020-08-20, 12:25 AM by pipefan413.)
SNOWPIERCER
(Le Transperceneige)
a preservation by pipefan413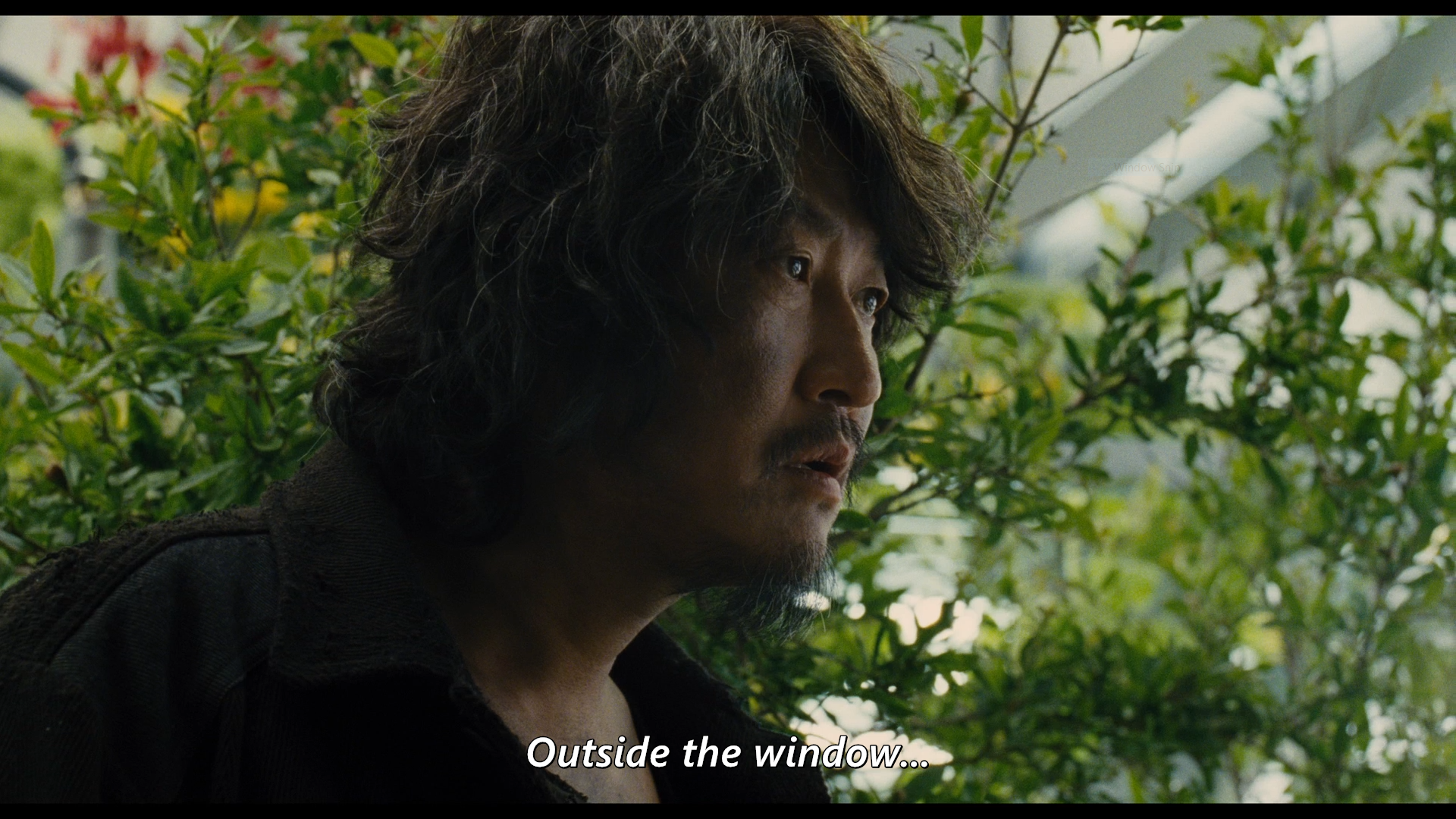 This is less of a "restoration" and more of a preservation / resync similar to the one I did for
NEAR DARK
. One key difference is that this time I have lossless audio to play with, meaning I have no qualms about decoding, editing, and re-encoding back to the source format again (DTS-HD Master Audio, 7.1) rather than feeling I had to limit myself to only trims and delays to avoid degradation (as you'd get from re-encoding a lossy format to a lossy format after editing).
The other thing that's significantly different from the NEAR DARK project is that although most of the dialogue is in English, there are some characters who speak in their own non-English languages throughout and the only official releases to subtitle this without also subtitling all the English in the entire film are the heavily flawed US, AU and GB ones. To deal with this problem, I've created brand new English subtitle tracks to translate from other languages present in the audio (mainly Korean). This was done both to fill in blanks where lines were not translated at all and to improve the accuracy of representation of what's being said. These are available in both PGS (Blu-ray Disc compatible) and SRT (simple text-only) format, and can be forced so that your player should play them back by default. (Some hardware that will play PGS off a disc won't do so from an MKV file over USB or whatever, which is mostly what the SRT file is for; if your hardware can play back PGS, I'd recommend using that instead because it'll probably look better.)
THIS IS A FAN-MADE PRESERVATION OF A FILM I CARE DEEPLY ABOUT (AND HAVE LEGITIMATELY PURCHASED MANY COPIES OF). I DO NOT ENCOURAGE PIRACY. If you download this, then I consider it a prerequisite that you already own an officially released version of what you are downloading.

Furthermore, THE CONTENTS OF THIS PROJECT MUST NOT BE PARTIALLY OR FULLY REPRODUCED FOR PROFIT UNDER ANY CIRCUMSTANCES WHATSOEVER.

Thank you for understanding.
VIDEO:
1080p AVC, trimmed without re-encoding from French Blu-ray Disc
AUDIO:
7.1 DTS-HD Master Audio (24-bit), decoded from South Korean Blu-ray Disc, re-synchronised to sample-level accuracy, and encoded back again
SUBTITLES:
Most of these are provided as separate files. This is because my Sony UHD player doesn't display PGS at all when reading from MKV containers, and when it displays an SRT track it looks like crap, so I suspect this is probably the case for other players as well. Also, muxing a PGS stream to an MKV and demuxing again shows that something is done to the file that reduces the filesize, so it evidently is not a lossless operation.
Custom Korean to English translation by me (new for this release) in 2 formats: forced PGS (for maximum quality on hardware that doesn't display text-only SRT tracks very well, best for muxing to AVCHD/BD structures) and SRT (muxed into the MKV already as default + forced)

English to Korean translation from the South Korean BD

English (US BD, plus the ones from the KR BD as an amusing alternative)

한국어 (KR BD)

Français (FR BD)

Italiano (IT BD, custom 24000/1001 fps version with added translation of text at start)

Español (US BD)

Deutsch (DE BD)

Dansk (NO BD)

Suomi (NO BD)

Svenska (NO BD)

Official Korean to English translation (US BD; incomplete and questionable)

English from the KR BD, as an amusing alternative

Official Italian (IT BD, adjusted from 24 fps to 24000/1001 fps but without adding the translation of the intro text, which was absent due to the Italian video encode instead replacing the English text with Italian; the German video does the same thing except it still includes the German text in the subtitles, despite it also being encoded into the video)

For comparison purposes, here are some of the changes to the English subtitles translating other languages (almost exclusively Korean)...
US BD: not translated at all... in the film, the translation device fails and says "unknown words found... please try again using correct vocabulary" because it doesn't recognise his name or the slang/swearing
New translation: "And first off, it's not 'Nam', it's Namgoong. Namgoong Minsoo, ask your mother..." (oh dang!)
US BD: "I won't waste it on a prick like you." (he's talking about a cigarette... "won't" is a kinda weird way to phrase this)
New translation: "But... do scum like you even know what cigarettes taste like?" (the actual word is really "dog" or "cur" but that sounds inappropriately posh)
US BD: "And do you know what I saw recently?" (sounds like days or weeks ago, right?)
New translation: "And earlier... do you know what I saw?" (he's actually talking about a few hours ago max, so "recently" is a weird word to use)