2017-02-17, 12:46 AM
OK, someone maybe (who? dunno... I think anyone here knows this) don't know I needed badly a brand new used computer (yes, it's a wanted oximoron, and no, it's not a bad word).
The one I was after is this:
CPU: Intel Core i7 4770 3.4Ghz (3.9Ghz Turbo)
Liquid Cooler: Enermax Liqmax II 240
Motherboard: Asus Sabertooth Z87 Socket 1150
RAM: 16GB DDR3 G.Skill Ripjawsz 2133Mhz
Video card: EVGA GTX 760 ACX 2GB
Hard Disk: Western Digital Velociraptor 600GB 10.000rpm
Power Supply: Inter-Tech Combat 750W
Case: Phanteks Enthoo Pro
OS: Windows 10 Pro 64bit
Price was initally set to 700€, drop to 550€, and today I'm proud to inform the forum that I grabbed it for "only" 520€... 

it includes all the original boxes, cables, small hardware etc. - the guy was a good teenager who used it for gaming, no overclock (or course, it's not a K after all!), keep everything in order, it seems really brand new!!! Now I need a new HDD... so, if someone would like to donate some bucks...

For now, it will stay unused in a corner for few days, waiting for the right place and furniture to put it in use. 

So, I used it just few minutes at its original home, to test if it works well (it does); when operative, I'll write something more about its behaviour, speed etc. - and I'll need some help for configuration, and migration over a new, unexplored (for me) operating system, Windows 10 Pro - hope it will work perfectly with Avisynth and Virtualdub!
For the moment, all I can write is about its physical aspect and technical features - I did some researches before taking the decision, of course...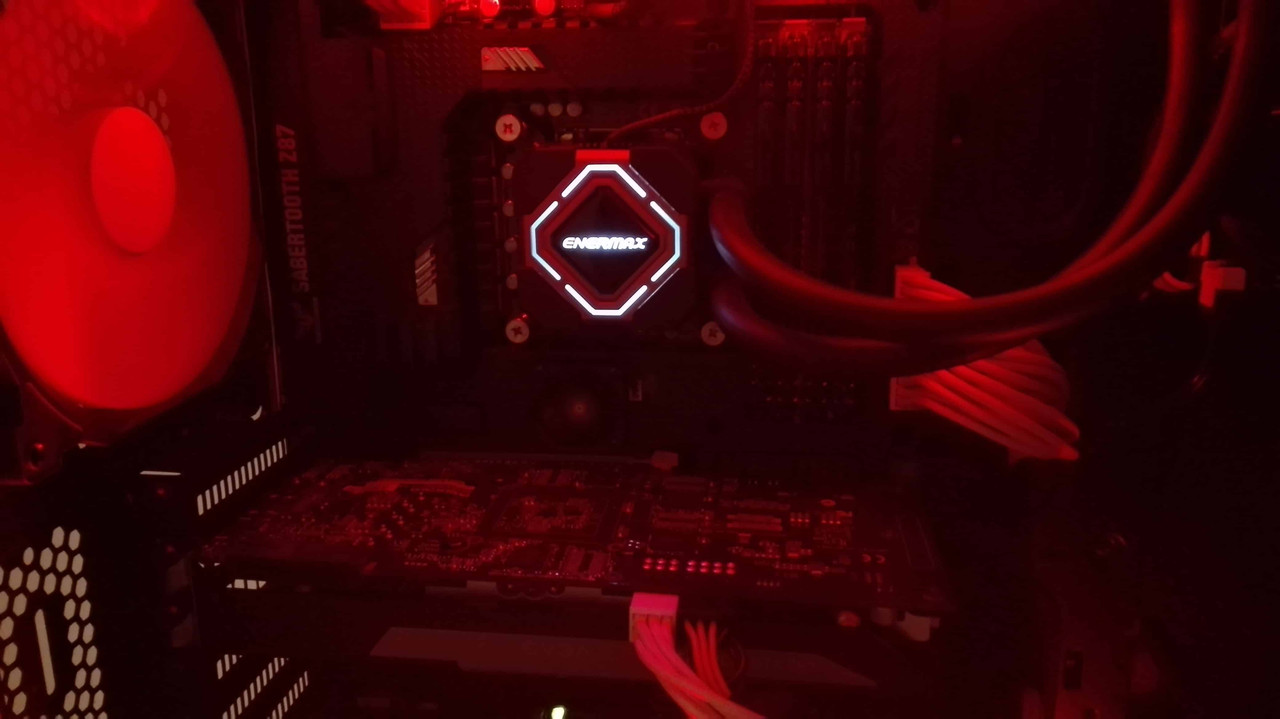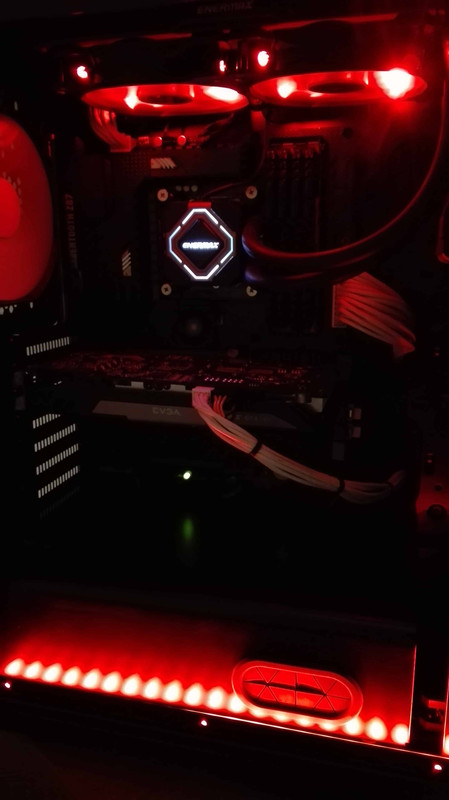 First, please forgive me for my enthusiasm, but I'm feeling like a little kid in an huge candy shop, just to let you have an idea!

Case: well... first impression... it's HUGE, and I mean it... even to me, that think the HDL-X9 is a small laserdisc player... it's really big - that's why I need a proper place, I haven't take it in account. And it's very nice; not one of those strange, multicolor cases that you see around; it's all black, square, simple yet elegant. But when powered up, those red lights are really... well, nice? Yep, I love this big desktop computer! :hearts:
Plenty of space for additional hard disks - up to six! Big cooling fan - yep, BIG, I think more than 12cm/5in (EDIT: it is 20cm/8in!!!); if you'll leave your hand on the top for five minutes, you'll risk a frostbite, no kidding. Many slots for expansion cards; too. The only (small) missing thing is a PCI-X; so, I will be forced to use (one of my three) capture card with my actual PC - that will devoted maintly to capture purposes.
CPU: not the fastest in the world, but hey, it's the best I can afford, and it's not bad at all; at around 10000 passmark score, it's always about TEN times my actual desktop; and, even single thread score is almost FOUR times the actual one... all in all, I expect this i7 4770 (albeit not the K version) quad-core, 3.4GHz (3.9GHz turbo) to be at least four times faster than the PC I'm using right now... and, maybe, up to ten times in some occasion - like x264 encoding!
Motherboard: military grade components, high life caps, great air circulation; a top one!
Cooling system: can't say a "simple" CPU like this, with no overclock, should need it, but better have it than not - still, ready for an eventual upgrade to a 4790K overclocked to 5GHz!
Video card: more than what I need, perfect for any video task, ready for UHD - when/if I'll grab an UHD TV...
RAM: plenty of it, 16GB 2133MHz "should" be fast enough - in comparison to actual 533MHz...
Hard disk: an SSD is not, but at 10.000rpm is faster than any other usual magnetic disk, and should be more than adequate for any video encoding.
Operating system: Windows 10 Pro... don't know it, but at least I tried it few minutes, and seems more similar to my old Windows XP than previous Windows 8... we'll see!
That's all, for the moment...