2021-02-03, 08:43 PM (This post was last modified: 2021-02-03, 08:44 PM by pipefan413.)
Indulging in a rare cross-post because this seems more relevant here than in the original thread it grew out of...
I watched the UK release of this a while back (distributed by Second Sight) and was relatively impressed overall except that the transfer suffers from a really distracting "bump" at nearly every hard cut in the entire film, which initially confused the hell out of me, but I've since decided is just an artefact of the physical cutting of the final IP at 16 mm size and is therefore inherent to the scan, though they could've easily fixed it by stabilising it digitally.
I learned afterwards that Arrow actually had their own restoration (courtesy of MoMA) but it was never released here, presumably because Second Sight has the rights. My experience of Arrow had been overwhelmingly positive so I ended up importing a copy. I had a vague intention to reinsert a missing distributor logo from the Second Sight version or the original US release of the same transfer, but I've been distracted with hundreds of other things and only just decided I wanted to do that now. But I think having compared the three releases, I've now changed my mind, at least for the time being.
See, in the interim, I've realised that Arrow's Achilles' heel more often than not seems to be colour grading accuracy. This makes sense to me, because they very often scan negatives, rather than IPs; I guess they're not necessarily aiming to recreate the original colours but rather just make them look subjectively "good". I feel like this would be more or less a non-issue if they graded to reliable colour references but from looking at this film and others they've released, I'm not convinced that they always do.
What I've ended up doing is lining up all three versions and comparing them, as I've done with some other things (including, recently, DRACULA). Look at the difference!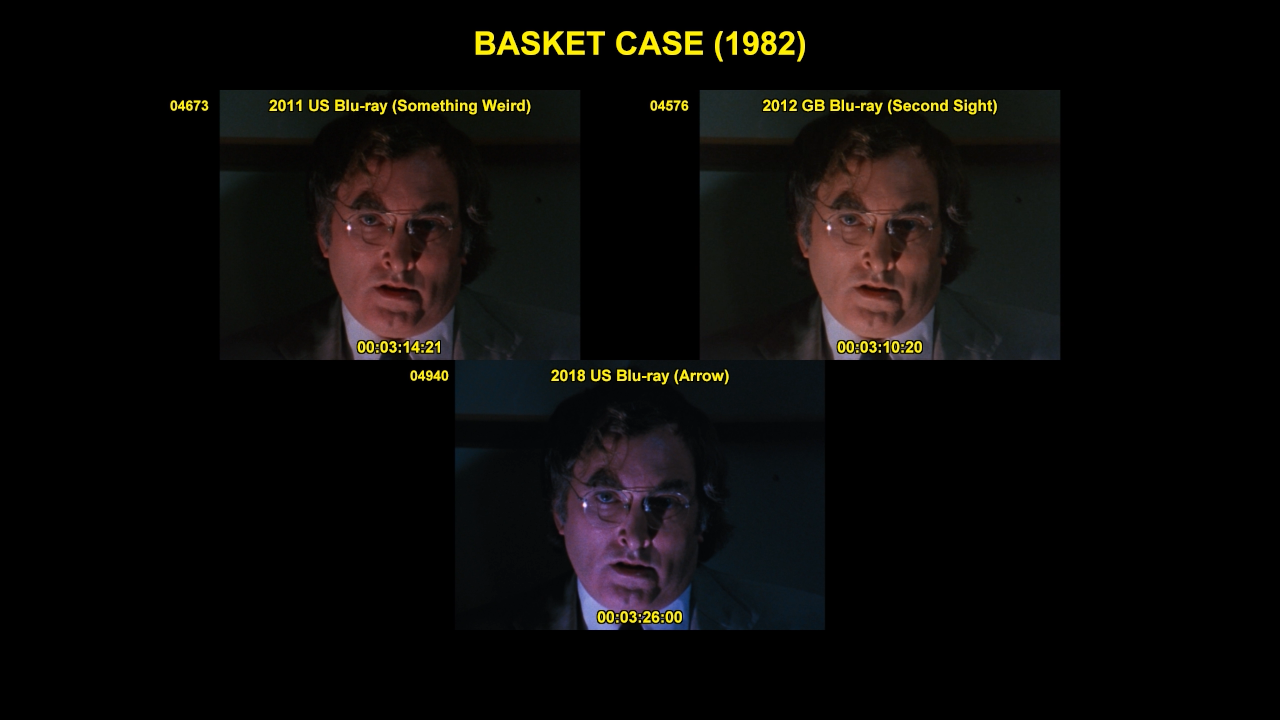 I've put together a fairly brief comparison video to show some of the main differences between these, with more comparisons of the colour grading as screenshots in a gallery.
720p screenshot comparison gallery is here:
https://postimg.cc/gallery/qtfvqC1/df77b742