This thread about the 1982 film, not the 2017 one. Please start another thread to discuss that.
I'm primarily interested in the look of the film, the differences between versions, and the various audio mixes.  While the the color-cast found on the branching BD is the beginning of the revisionism seen in the FC, it is relatively light, and it's possible to remove it and leave something that approaches the look of the first DVD (but without the awful pink/red look).
top: branching BD; bottom: quick regrade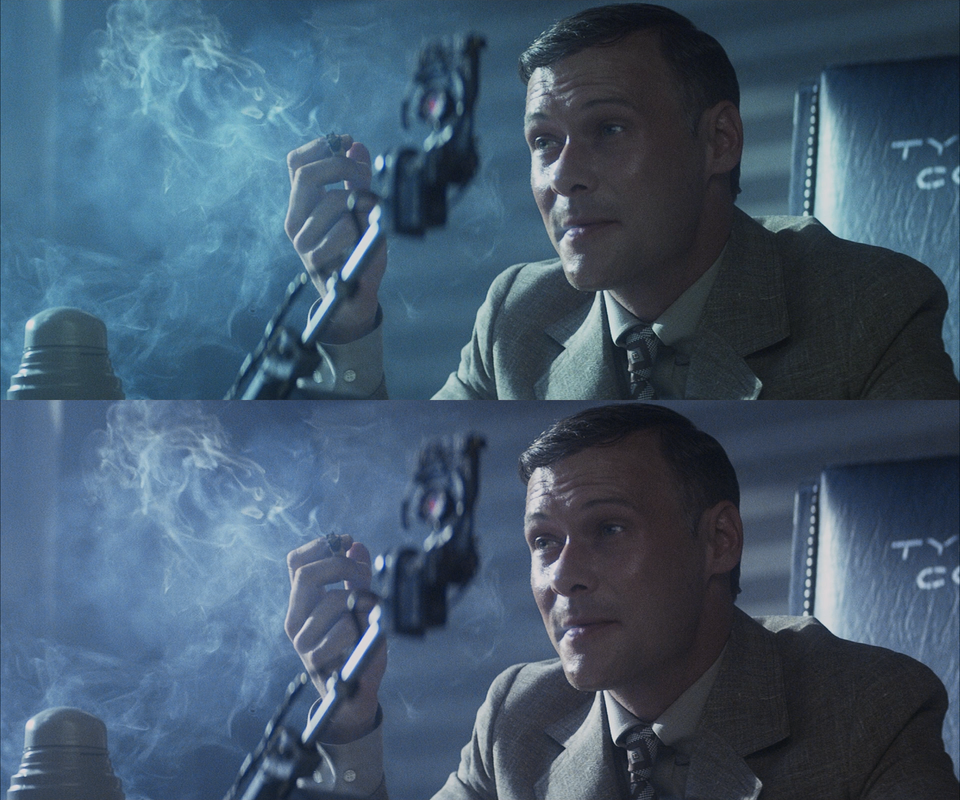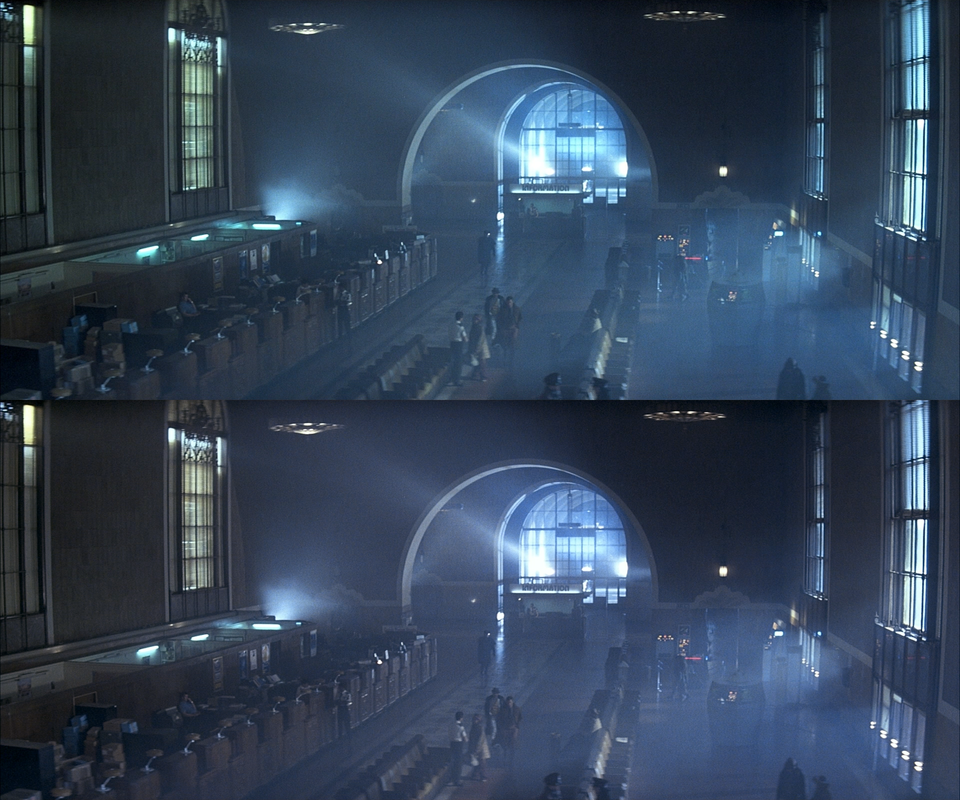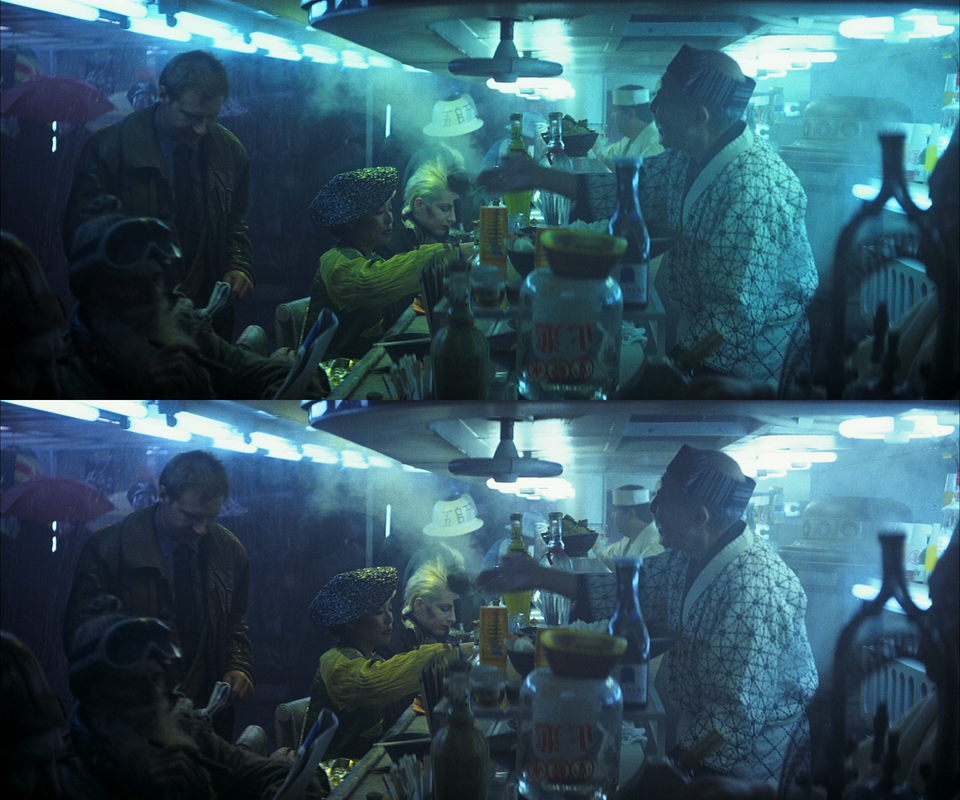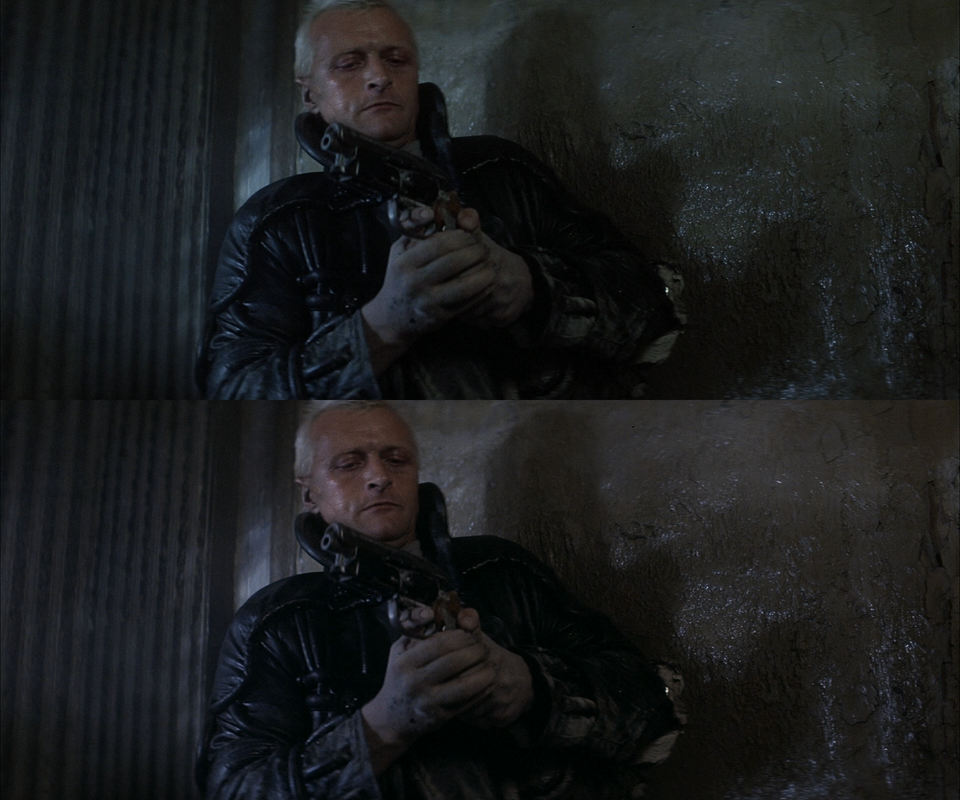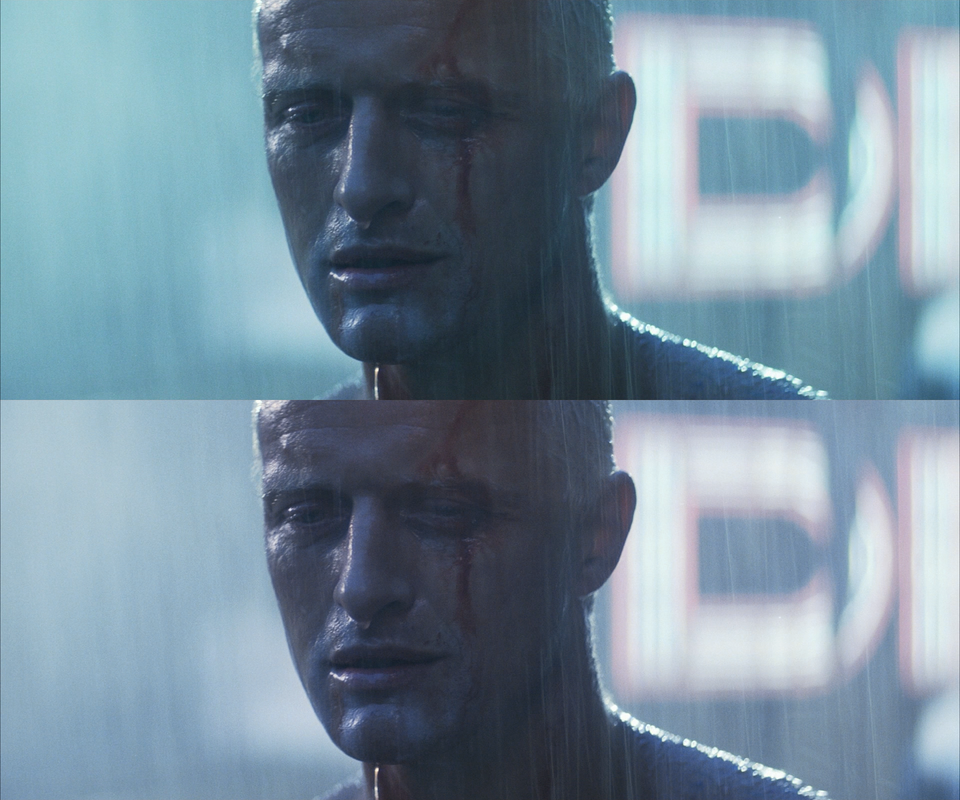 In fact, my suspicion is that once the cast is removed, the branching BD comes fairly close to the film's original look(s).  I also think that, pre-FC, the film was rather inconsistent when it comes to color: the shots of the city at night are quite nice, but all the scenes in the Bradbury building look drab, the part in which Deckard interrogates Rachel is a nasty red (far better in the FC), and the scenes in Deckard's apartment don't gel particularly well with the appearance of the rest of the film (especially the light that spills in through the windows).
Don't get me wrong: I love the production and share the common view that the FC went too far in its revisionism; it's just that I feel that it had a point too, which was that the film needed a more consistent image, one that would play into its futuristic setting.  If you focus on objects that are less affected by the teal and orange, the colors often appear quite rich and striking.  And some scenes could use a tint.
I've heard that the 5.1 on the
branching
BD has some changes from the '92 DC.  Does anyone have any information about this?