Originally presented here: 
https://fanrestore.com/thread-2023.html
What better day than Easter Sunday - the day Jesus stood up from the dead - to not only bring you a very good zombie movie, but to bring you an actually REBORN version of a very good zombie movie. And as if this wasn't

shocking

enough in and of itself, what better day to release it than April 1st? Except this thing actually exists - even though it shouldn't - just like Jesus actually (?) stood up from the dead - even though he shouldn't have. Okay okay, enough is enough.
May I present:
Shaun of the Dead - 35mmized Edition
This is little regrade project. I always found the colors in Shaun of the Dead a bit boring and dull and thought the movie deserved a more exciting look.
I regraded the movie with a couple of 3D LUTs which I generated using DrDre's ColorMatch tool and some snaps of 35mm film cells on eBay.
No idea what those film cells were taken from. Likely trailers. Either way, there is little consistency in them. Sometimes the same scene is present with two different gradings.
But, for what it's worth, I was able to figure out two basic looks with a few variations. The one is a normal kind of warm film look. The other is something that looks like some extreme kind of Bleach Bypass.
I don't know which one of these looks is more theatrically accurate, so I decided to use them both depending on the current scene/context/music/score. Neither really fits in all the scenes, so a blanket LUT doesn't make much sense. Bleach Bypass look usually when zombies are involved, the normal film look in more calm scenes - especially in the beginning of the film, at Shaun's workplace etc.. And then there's one that looks a bit like pushed slide film and on the colder side, which is good for the indoors shots in the bar; but I think that one is just a variation of the normal film look.
Thumbnail comparison:
Here is a screenshot comparison of a few images I semi-randomly picked for demonstration:
Note: The above screenshotcomparisons are jpegs taken from the lossless render and do not represent the actual quality and are only there to showcase the colors. Refer to the actual screenshots for judging the actual encode quality. I have included the comparison in the comparison folder as well.
I don't think there's a big chance of me ever finding out the "true theatrical" colors, but I like my results so far and I think it's a step up from the boring standard colors which look not much more exciting than some random TV show. After all, it's a zombie apocalypse movie and should be a bit flashy/fancy/gritty.
This whole thing also pushes out the grain of the movie a little more, especially in the final scenes.
Screenshots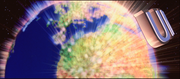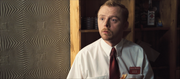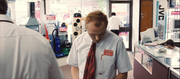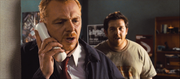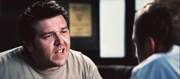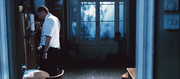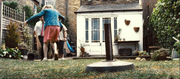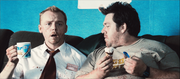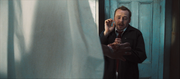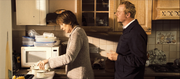 To be found on Blutopia.
P.S. For those who voiced criticisms in the old thread: This is still the old version. I didn't find the motivation/time to make any further changes, but I also didn't want to leave it unreleased, so here you go.
P.P.S. I hope the embedded screenshots work. Somehow I remember issues with imagebam on here. Let me know. Edit: Fixed the screenshots using postimg.
Edit by admin: ONE screenshot comparison:
http://ultimateaspectratio.ga/Shaun_Of_T...raded.html