I always felt HP3 was kinda... "wrong"... then, when I had the chance to get the telecine version, presto! And so, as suspected, its colors was really better - far from perfect, due to the bad quality and process used to capture it, still very similar to trailers, and... "right"!

And, because "a picture is worth a thousand words", without much further ado, here you can see an example: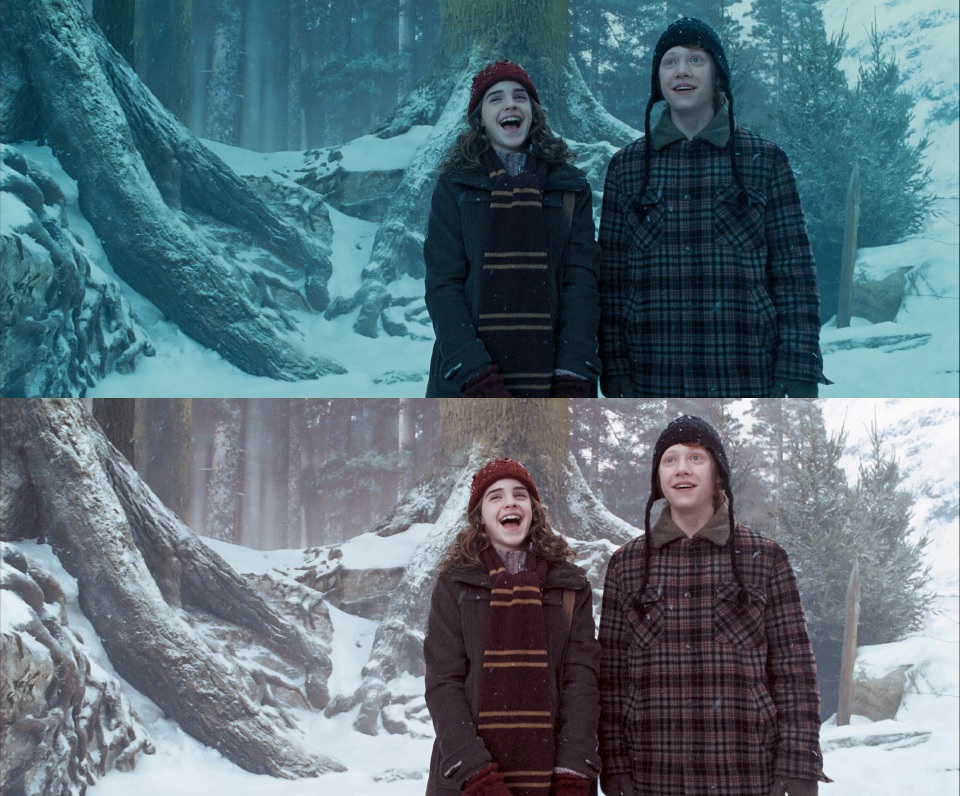 Oh, how much I prefer the regrade, and you?
BD Vs BD regraded as telecine:
http://www.framecompare.com/image-compar...n/JB92CNNU
Note: even if there is no open matte version around (AFAIK, but,
please
,
prove me wrong!
), it's possible to get an UAR version with very tiny slices of image on top and bottom, thanks to
open matte
pan&scan WEB version; also, in at least one shot, telecine has a bit more image on a side - dunno if/how can I get it right, but I wanted to let you know.
I have managed to find out a regrade setting (without using another source as a reference) similar to this one, and applied to HP6, and results are quite nice (if there is some interest, it will be matter for a new thread).
Now, questions are: do you like this telecine-based regraded? And, if so, which other episodes need to be eventually regraded, using similar settings (read: snow, clouds, fog should be white-ish and not green blah blah blah)