2018-11-27, 11:11 AM (This post was last modified: 2018-11-27, 08:24 PM by NewNightmare.)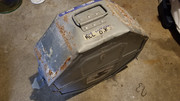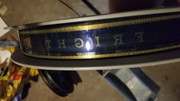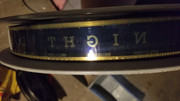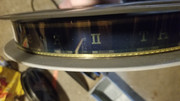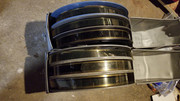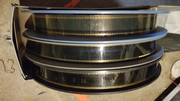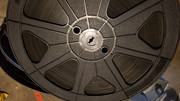 STORY & PROJECT OUTLINE
Where do I begin?  I can remember, like many of the fans out there, watching this movie for the first time on cable TV when I was about 8 years old.  I used to be drawn to the VHS cover art every time I would walk into the video store to rent a movie.  2003 ... it was finally happening ... an Official DVD Release .  Expecting a restored masterpiece in its proper widescreen format, we got exactly the opposite ... a VHS-to-DVD transfer stating that "This film is presented in the original 1.33:1 format in which the film was shot".  The film, matter of factly, was shot in a 2.35:1 widescreen format, which brings me to my next point.  2009 ... for the very first time ... MonstersHD, a cable TV network, aired the film in a High Definition format preserving the original widescreen 2.35:1 aspect ratio, courtesy of Paramount Pictures (later "officially" released in Germany, courtesy of '84 Entertainment ).  The reality of an official remastered DVD + Blu-ray release was looking more hopeful but again, we were all disappointed to go another 8 years (bringing us to our current year, 2018) without an official release.  Attempts were made by some smaller based companies like Scream Factory but all attempts lead us to yet another dead end. The only physical media release in a high definition format this film has ever had in its 30 years of existence have all been bootlegs of the only existing HD transfer of the film (from 2009).  For those that didn't already know the story, they would soon get that story in great detail following the release of  "You're So Cool, Brewster! The Story of Fright Night" Documentary in 2016.  
As quoted by Director Tommy Lee Wallace,
"The Menendez Brothers killed Fright Night Part 2, as well as their parents."
With no future release dates being discussed and no studio coming forward to officially release the film due to the rights limbo it has been in since it was pulled out of theaters back in 1988, I am hoping to give this film the credibility and treatment it and its fans deserve.  I have here with me a 35MM Release Print of the film from 1988.  From what I can see, it is in excellent condition stored in its original film canisters.  Currently I am in talks with a Professional Restoration Team to do a Full Restoration of this film in 4K (2160P) Ultra High Definition.  We will be working with the copyright holders during this restoration process.  
BUDGET & FINANCIALS
Digital restoration is highly specialized work, with a film costing anywhere from $50,000 to $150,000, depending on its condition. Our current goal is $12,000CAD to cover the partial cost of a full restoration with film clean and prep, triple flash 4K Director scan with damage matte, stabilisation, dust-busting, scratch repair, grain management, HDR colour grade, restored stereo and creation of stereo DTS track.
VIDEO
Rec709 is the standard for Blu-ray, DVD and non-HDR UHD and is what most 4K and 1080P TVs are calibrated to at the factory. i.e. the grade that looks the best on the widest range of televisions and projectors.  An HDR graded movie can look dark on 4K TVs and 1080P TVs unless the owner has calibrated their set for HDR use.  An HDR grade is also a lot more work.
AUDIO
Creating a mix from Stereo to 5.1 is possible, but is a lot of work (at least a full-time week) for creating a new mix, which then has to be checked and trialed multiple times.  Getting a good 5.1 mix is a lot of work.  We need to watch the film multiple times and make notes as to where the various sounds should be positioned, and then go through and try and isolate the elements to get a good mix. It is much easier if the original sound recordings are available, that often have the isolated vocals and sound effects - it is much harder working from just a stereo track.
HELP REQUIRED
With this campaign, we're asking the public to help us cover part of the cost to restore Fright Night Part II.  I will be funding the rest.  Any money that goes over our target will be invested in new restorations and releases.  Let us experience Fright Night Part II for the first time all over again with an all new Ultra High definitive look.
THE CHALLENGE
It can't be seen in today's digital cinemas and, over time, the 35MM film will deteriorate.  We will work in collaboration with the filmmaker where possible to bring their original vision of the film back to life, frame by frame.
**PM FOR DETAILS ON HOW YOU CAN HELP**