This will probably be one the most loved UAR version; but I'm stuck with it... sadly, the only good digital full screen version of it (an old Russian DVD) has a strange color grading, different from all the others: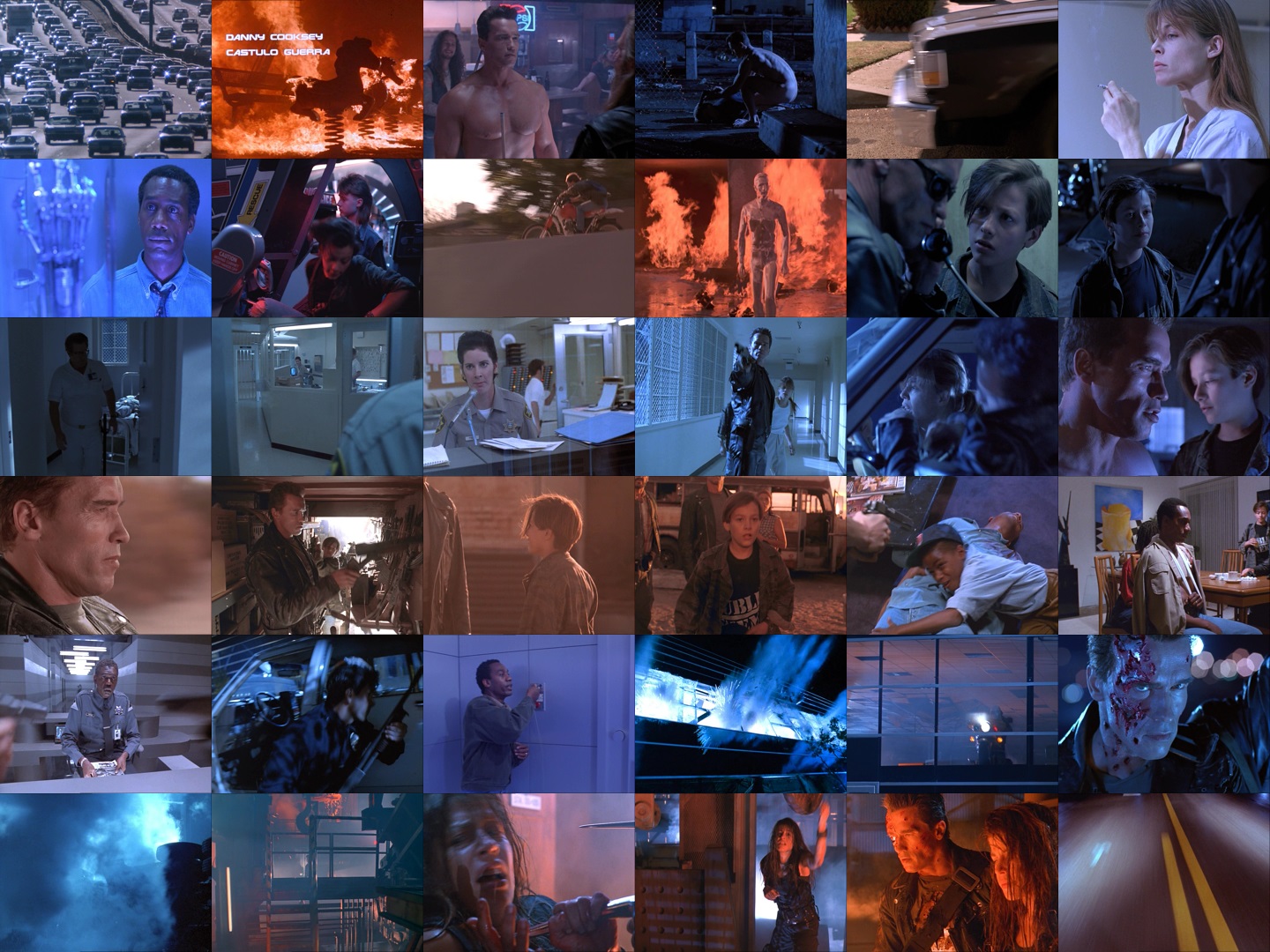 It is similar to many other versions (HD-DVD/Skynet BD, for examples) but not enough; when regraded, it doesn't match the letterbox version (I'm using HD-DVD for the moment) in many many shots...
So, I need your help!
There are three options to solve this problem:
Find an HD letterbox version which used the same master
quite difficult, but not impossible, as there where so many versions... an HDTV recording will do, as long as the logo is in the black bars and it has not pop-ups and too many lost frames near commercial breaks; there is a *very small chance* that D-Theater and/or WMV 720p versions used this master, but, as I haven't seen them, I can't say anything about them.

Find a SD letterbox version which used the same master
this could be a bit more easy, given how many SD versions were available... here, even a VHS high quality capture will do; still, I'd prefer an higher quality version, like a laserdisc capture, or SDTV recording. This will be used to regrade the HD letterbox.

Find any full screen version which used the same master of a letterbox version
as far as I know, only versions available - apart this DVD - are laserdisc and VHS, and TV recordings. This will be used to regrade the Russian DVD.
EDIT: for comparison, this is the full screen laserdisc:


there could be a fourth option, that consists in getting both full screen and letterbox laserdisc captures - IF they used the same master - to regrade respectively the Russian DVD and the HD letterbox version.
Any help will be highly appreciated!