We all know that there are movies shot in full frame, and showed in theaters in letterbox - as well as released in home video with the same letterbox, or, sometimes, in open matte - but sometimes final prints, instead of anamorphic, are full frame as well! It will be great to have some of them scanned, as the film full frame is... well, full?

True Lies
Terminator
Predator
Comparison with home versions
True Lies - film cell Vs 1.33:1 TV capture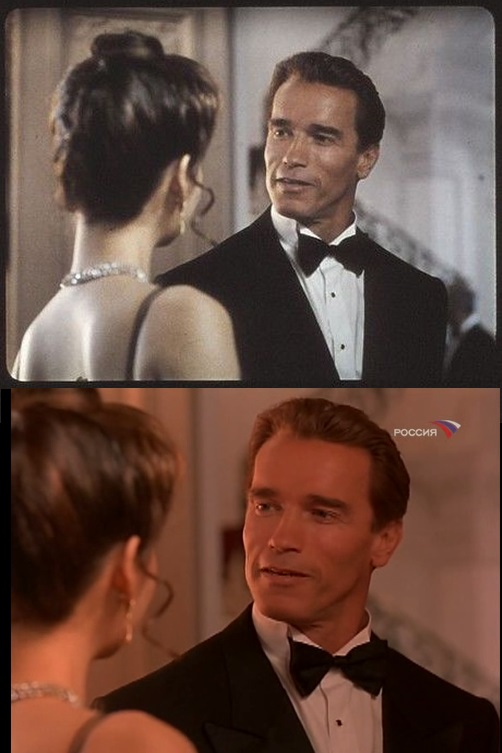 Terminator - film cells Vs 1.66:1 Japanese laserdisc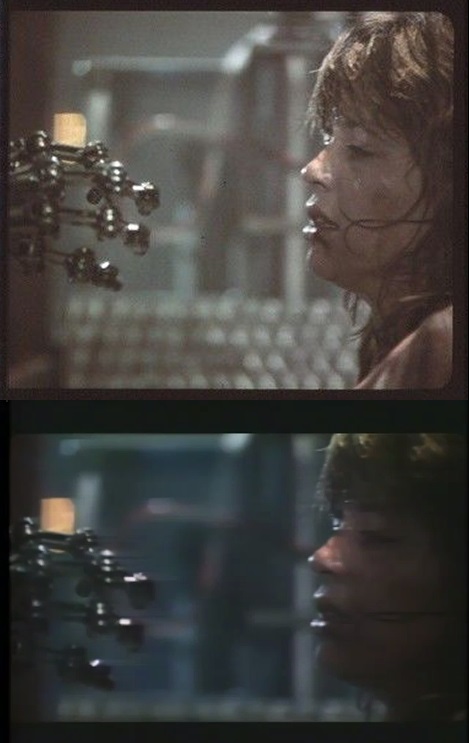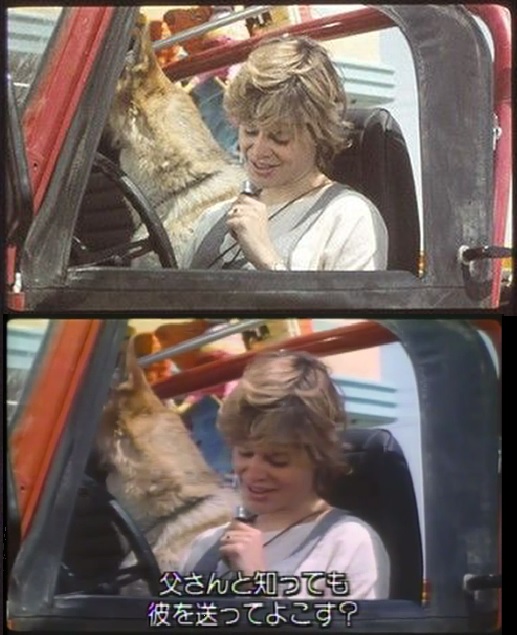 Predator - film cells Vs 1.33:1 DVD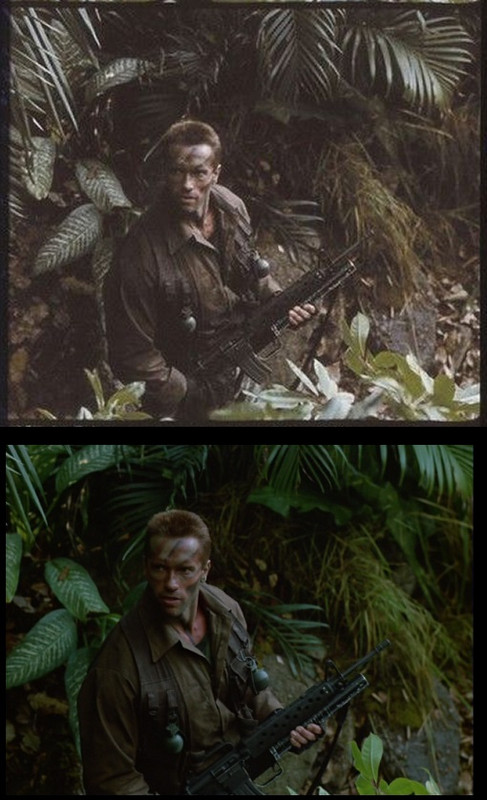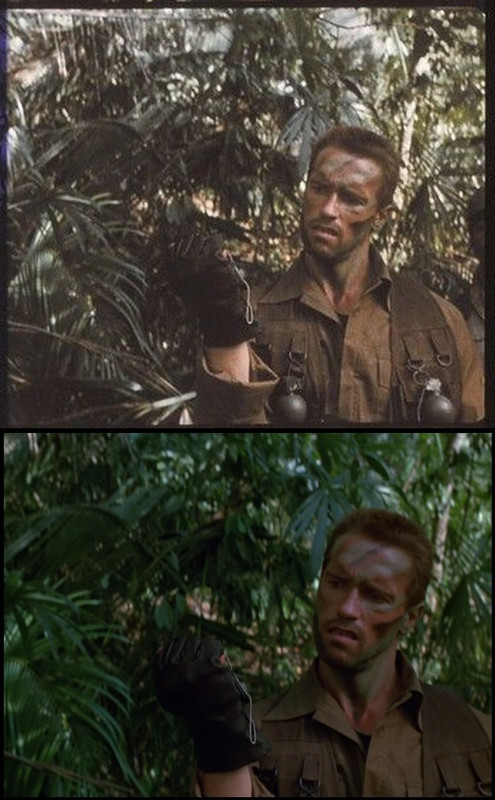 Do you see how much is lost? Sure, the whole frames were not intended to be seen by us, "mere" mortals (read: director's composition and such...) but hey, if they are available somehow, why can't we have a chance to see them?
Other cells ill follow ; too lazy to make further comparisons with home media, though, so I'll leave them to you!