Ha ha, I'm sure many of you knew I'd be looking at another Highlander project now that I'm taking a break from Highlander 2. 
Compared to the other films in the franchise Highlander 3 is a lot more simple; only three versions with minor differences, so I'm going to use this as an experiment to learn about implementing seamless branching in MKVs to allow all three versions to be viewed. 
I own various different releases of this film, but I only own the Director's Cut version on laserdisc. Obviously the visual quality is less than ideal, but on top of that I currently have no way to actually capture video from LD. 
So I'm wondering if anyone has any of the Director's Cut DVDs and could provide me with the following CGI enhanced shots:
Kane teleporting himself to New York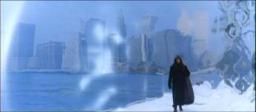 Kane using magic to steal a pair of sunglesses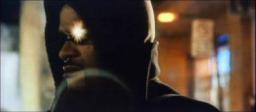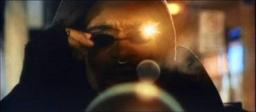 The final quickening sequence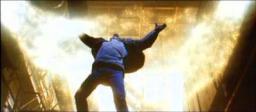 Sadly I think all releases of the Director's Cut version were 4:3 letterboxed, so the quality won't be much better than the laserdisc, but at least it's something.
Also I was wondering if anyone could clear something up for me regarding Highlander 3's US Theatrical Release. I always understood it that the film was released to theatres without the above CGI effects, and that these were added later for home video. I can't say for sure myself as I'm in the UK, but a US friend swears blind that the version he saw on release day in the US featured the CGI effects, and claims that all the US home releases other than the Director's Cut DVDs have been cut. 
So what actually happened with this film in the US? Most resources I can find online point towards the Director's Cut only being on home video, but I'd love to have it confirmed. 
Thanks in advance for any help.
Program material is recorded on the other side of this disc...