2023-08-25, 10:03 PM (This post was last modified:

Yesterday

, 05:28 PM by stwd4nder2.)
When I was young it was a Halloween tradition in my house to watch Disney's "The Legend of Sleepy Hollow". The specific release we had was the Disney Mini Classic VHS, which is trimmed down from the full "The Adventures of Ichabod and Mr Toad"  and includes unique opening credits and promos.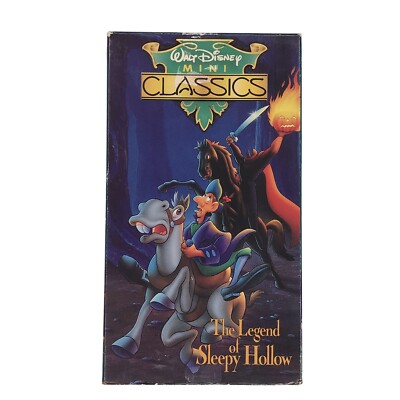 This a re-creation of that tape, front to back, entirely in HD. The only up-scaled SD footage is the Disney home video logo (from the full movie LD) and the Mini Classics logo (from the VHS). 
For audio, it's mostly taken from the full movie LaserDisc (supplied by @
bronan
), with the VHS audio used when necessary. 
For video, the blu-ray was used for the Sleepy Hollow footage, and the opening credits & end promo have been re-created in HD. Huge thanks to @
WXM
for doing a lot of the heavy lifting in remaking assets in HD. Here's an example of his work: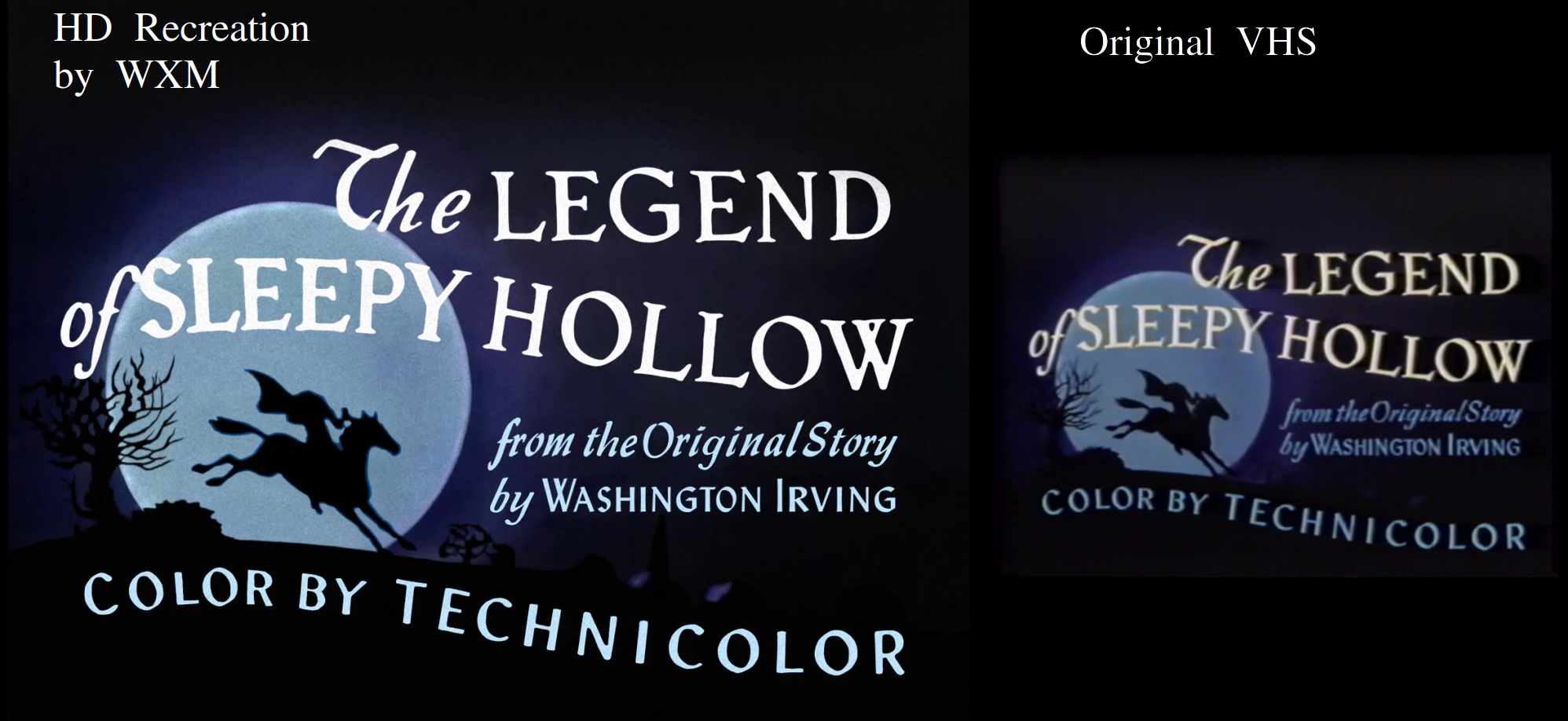 Custom subtitles and chapters are included as well.
1080p version now available by PM. Happy Halloween!