2017-01-12, 07:37 AM (This post was last modified: 2017-01-12, 07:38 AM by The Aluminum Falcon.)
Project Info
While
Citizen Kane
and, to a lesser extent, Orson Welles's follow-up
The Magnificent Ambersons
are well regarded today, the 1943 film
Journey into Fear
is often forgotten and extraordinarily underrated.
Despite not receiving official directorial credit, Welles created in
Journey into Fear
a unique thriller with extraordinary long takes and Wellesian aural flourishes. His third and final feature film at RKO stars most of the familiar Mercury Theater ensemble- Joseph Cotten, Ruth Warrick, Agnes Moorehead, Everett Sloane, and, of course, Orson Welles himself.
A more pulpy adventure than the previous two endeavors, it follows an American engineer in Turkey, who desperately tries to avoid assassination by Nazi spies on a ship full of colorful characters.
In 1943, Welles was no longer in good graces with RKO (perhaps a factor in his lack of official directorial credit). Like
The Magnificent Ambersons,
Journey into Fear
was the subject of radical studio cuts in order to truncate the length. However, unlike Welles's second film,
Journey into Fea
r today survives in two extant versions - a European cut and an American cut, modified by Welles himself, which contains narration and an additional ending coda.
This restored version collects all footage still surviving and compiling it into one unified cut, not unlike Universal's official Touch of Evil Restored Cut or The Munich Film Archive's Mr. Arkadin Comprehensive Edition. The Restored Version here is similar to the occasionally screened Munich Film Archive SD cut, but is superior in terms of audio and video quality.
As the film is not commercially available on home video in the U.S., this custom upscaled BD was sourced from an assortment of DVD and laserdisc releases, which were then post-processed for the best quality possible. To my knowledge, this is the first time that the film has been presented in its entirety at the proper 23.976fps film speed.
Don't expect miracles with the quality, but if you've never seen Welles's third and final effort at RKO, this edition is the ideal introduction and better represents what Orson Welles intended before the RKO interfered.
Video
R2 Spanish DVD - European Cut [PRIMARY VIDEO SOURCE - best quality]

Laserdisc - American Cut

Audio
R2 Spanish DVD - European Cut

Laserdisc - American Cut

Screenshots
Spanish DVD Footage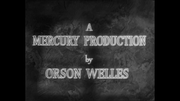 Spanish DVD Footage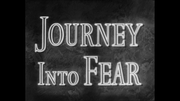 Spanish DVD Footage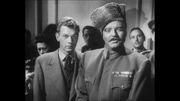 LD Footage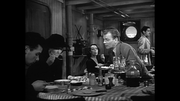 Spanish DVD Footage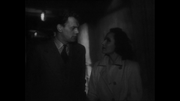 LD Footage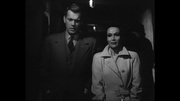 Project Status
Third project completed and released!  

uperman: Can be found at the usual places...
Final Product
1080p Upscaled BD25 - 1080p 35 Mbps., 1536 kbps LPCM