2018-07-26, 06:06 AM (This post was last modified: 2021-03-24, 06:12 PM by interaser. Edit Reason: v3.0 )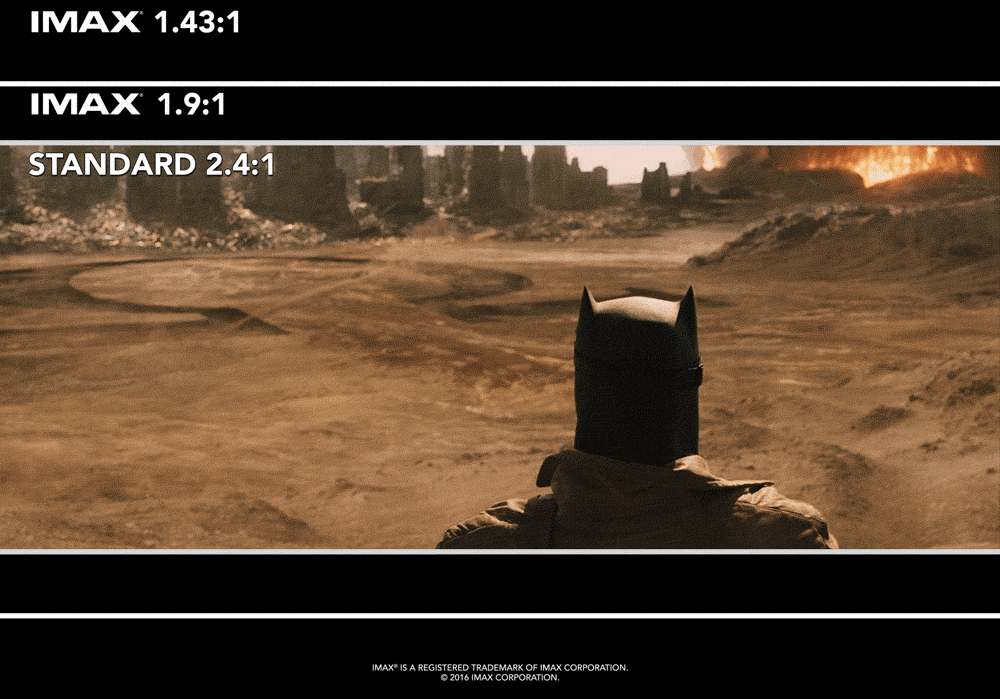 IMAX digital version representation is not

yet

available on Blu-ray, after some research, I decided to make my own definitive 

IMAX 

cut.
v1.0

- I have used the Blu-ray as the main source and

rearranged 

the 

Theatrical 

digital IMAX frames on top of other IMAX frames I have founded.
v2.0

- I have fixed

the audio sync

, removed

some black frames

and added Zack Snyder LIVE commentary properly synced as a 2nd audio option.
v2.1
 - t

o refine the picture quality in IMAX frames 
the good guy

Yaut
AutoOverlayed 
the Blu-ray frames on top of my rearranged IMAX frames.
v3.0

- 1
frame 

before the epic

 battle is now corrected and t
he
5 overlaying v2.1 issues 

3

 & 

2
 of the IMAX episodes are now also fixed by 

Yaut

.
Batman v Superman Dawn of Justice (Ultimate Edition) [2016]
Digital
IMAX
1080p
Hybrid 
AVC
  1920 x 1080 / 16:9 / 23.976 FPS / 8 bits /
 22 Mbps
/ High@L4.1 / Progressive
AC-3

1 : 
Dolby Digital from TrueHD
/ 5.1ch / 640 kbps 
/ 48.0 kHz
 

AC-3

2 : 
Zack Snyder's LIVE commentary
/ 2.0 / 192 kbps / 44.1 kHz
 SRT : 
English
Subtitles
/
Off
by default
Ultimate Edition / 
03h : 02m : 34s
https://screenshotcomparison.com/comparison/1546 IMAX-

Opening 
https://screenshotcomparison.com/comparison/1558 IMAX-

Knightmare 
https://screenshotcomparison.com/comparison/1561 IMAX-Epic

Fight 
https://screenshotcomparison.com/comparison/1562 IMAX-

Media 
https://screenshotcomparison.com/comparison/1563 IMAX-

Funeral